October 3, 2022
---
AB
'Backed into a corner': Duncan's First Nation sues Alberta for cumulative impacts of industry
Lawsuit follows in the footsteps of B.C. Supreme Court's precedent-setting Blueberry River decision, which could have profound impacts for oil and gas industry
A First Nation in northern Alberta is suing the Alberta government for infringement of Treaty Rights, leaning heavily on a B.C. Supreme Court decision last year, which found that province liable for violations based on the cumulative impacts of industry on the Blueberry River First Nations' territory.
The outcome of the lawsuit could have a profound impact in a province heavily reliant on an oil and gas industry that has caused significant cumulative impacts, including in the Peace River district that is home to Duncan's First Nation — the nation that has launched the suit.
In B.C., the court ordered the government to sit down with Blueberry River First Nations to develop a plan to address its concerns and gave the nation the power to block new developments on its land. Both Blueberry River and Duncan's First Nations are signatories to Treaty 8.
The Duncan's First Nation suit alleges the government has violated the nation's Treaty Right to practise its traditional ways of life by approving too many industrial activities on its traditional territories, effectively preventing use of the land.
The case closely echoes the wording used in the successful Blueberry River decision.
"Alberta has engaged in a pattern of conduct that, taken together, has significantly diminished [community members'] right to hunt, fish, trap and gather as part of their way of life," the statement says.
The promises of Treaty 8 and death by a thousand cuts
Each of these are rights the nation was told would be protected when it signed onto Treaty 8 in the late 1800s. But since signing, the province has authorized and permitted widespread development, including agriculture, oil and gas, forestry, mining and, most recently, peat bog harvesting.
"Among other things, habitats have been fragmented, lands and waters have been degraded, substances have been introduced that cause legitimate fears of contamination and pollution and lands have been put to uses that are incompatible with the continued meaningful exercise of [Duncan's First Nation's] Treaty Rights."
In other words, like its B.C. neighbours, Duncan's First Nation says it's experiencing what is known as a "death by a thousand cuts."
Duncan's First Nation Chief Virginia Gladue had previously urged Premier Jason Kenney, Indigenous Relations Minister Rick Wilson and area MLA Todd Loewen in a May 17 letter to engage in a meaningful discussion in order to stave off the lawsuit.
"It is not too much to say that the extensive and ever increasing development in [Duncan's First Nation's] territory — development that has been directly caused and permitted by Alberta — poses an existential threat to our culture, identity and way of life," Gladue writes. Her letter also details a long list of impacts identified in studies conducted by the nation, including roads, traffic, logging, pollutants, agriculture, private land and pollution.
The chief was unavailable for an interview for this story.
Jeff Langlois is the lawyer representing the nation and says Duncan's has always played by the rules, showing up to make submissions on projects and going through the processes, none of which dealt with the decreasing amount of undisturbed land.
He says the nation doesn't want to go to court, doesn't want to pay lawyers, but that it feels "backed into a corner in a lot of ways." "Duncan's has gone through those processes and tried to address this issue," Langlois says. "So, you're gonna take up all this land in order to develop a new gas pipeline, but we're already underwater, right? It's not a case that you're taking a cup out of a full bucket, you're scraping the bottom of the bucket."
Gladue says in her letter the nation wants the government to establish a robust framework that includes plans for guiding development, land and wildlife protection on the nation's territory or the lawsuit will go forward.
She says such a framework would help overturn what she characterizes as "years of indifference and inaction" on behalf of the government.
"As intended by our ancestors and those that signed the Treaty on your behalf, we invite you to work in the spirit of cooperation, mutual respect and responsibility," writes Gladue. "The choice is yours: whether to commit to this path or continue own the path of indifference, uncertainty and conflict."
The current United Conservative Government has taken a pro-industry approach to First Nations in Alberta, creating a government-backed litigation fund to help Indigenous groups or affiliated organizations fight opposition to projects. "For too long, pro-development First Nations have been ignored in the debate over resource development," Premier Jason Kenney said while launching the fund in 2019.
The Blueberry River decision set significant precedent
The Blueberry decision was the first time the B.C. courts ruled on cumulative impacts.
Chris Tollefson, professor of law at the University of Victoria, told The Narwhal in a previous interview the case set a significant precedent because B.C. didn't appeal the decision. "It's presumed to state the law accurately and … that decision now becomes the law, at least in British Columbia, binding on all parties and in particular upon the government."
He added the legal decision is "especially persuasive in relation to Treaty 8" — the same treaty Duncan's First Nation signed.
But it's unclear how the B.C. ruling will play out in Alberta.
Kate Gunn, lawyer with First Peoples Law, a firm based in Vancouver, told The Narwhal the Blueberry River decision is not legally binding on Alberta's court but agreed with Tollefson that it is "persuasive," especially given both nations are signatories to Treaty 8.
"It would be hard for an Alberta court to say that only the nations who signed in B.C. are guaranteed their continued way of life," she said.
She added that when the B.C. Supreme Court handed down its ruling in 2021, it interpreted and clarified a Supreme Court of Canada decision on the rights of the Mikisew Cree First Nation in northern Alberta, also a signatory to Treaty 8.
"The Mikisew case said governments may be liable for treaty infringement if there is so much land taken up by a province that the First Nation can't exercise their Treaty Rights at all," Gunn explained. "What Blueberry said is, 'Yes, that's correct — but the court didn't say that there couldn't be an infringement at a lower threshold.' "
She explained that while the B.C. ruling is not binding on other provinces or territories, the Supreme Court of Canada decision is. It's still open to the Alberta court to decide whether it agrees with the interpretation and proceed on that basis or make contrary findings, which she said would likely be appealed.
Duncan's isn't the first Alberta nation to test the waters with litigation against the province on cumulative impacts. Beaver Lake Cree First Nation — a Treaty 6 nation located 100 kilometres northeast of Edmonton — has been battling in the courts since 2008. The basic premise of the argument is the same: government-approved development has diminished the ability of its members to exercise Treaty Rights.
Recently, the nation successfully petitioned the Supreme Court of Canada to overturn a provincial decision that denied them advance costs to see the case through to full trial. The estimated total cost of the litigation is $5 million.
Alberta lacks regional land use plans
Both B.C. and Alberta have policies in place to assess cumulative effects, but critics in Alberta have lamented the "sad state" of land use plans meant to address those effects.
Tara Russell, the program director for the Canadian Parks and Wilderness Society in northern Alberta, says there are tools that have been identified to deal with cumulative impacts in Alberta, but consecutive governments have failed to implement them — specifically regional land use plans.  "So we have this tool, we're just not using it and there's been quite a distinct lack of will or intent or ambition by government and industry to get them in place," she says.
The Alberta Energy Regulator says it's unable to comment on the Duncan's First Nation claim as it's before the courts and that "inquiries on cumulative effects are best directed at Alberta Environment and Parks."
Responding on behalf of the government, a spokesperson for Alberta Justice said the government could not comment due to the lawsuit.
When the province backed down from its changes to Alberta's coal policy last year in the face of public backlash, then-environment minister Jason Nixon said the government takes a comprehensive approach to environmental management to understand cumulative impacts, and pointed specifically to land-use plans.
A freedom of information request filed by The Narwhal last year requesting memos and briefing notes for Alberta Energy Regulator executives regarding the potential impact of the Blueberry decision for Alberta's oil and gas industry was denied due to the records containing "legal advice and analyses that are subject to legal privilege."
The regulator did point to sections of the Responsible Energy Development Act, Alberta Land Stewardship Act and associated regional plans, Water Act and the Environmental Protection and Enhancement Act that can take into account the cumulative impacts of development on the land. 
"The regional plans are the primary policy mechanism by which Alberta considers cumulative effects," the regulator said in an emailed response to questions.  To date, Alberta has only created two of seven such regional plans — in the Lower Athabasca region and the South Saskatchewan region — the Lower Athabasca plan is up for its mandated 10-year review this year. 
Duncan's First Nation territory sits at the convergence of three regions considered for plans, none of which have entered into initial stages of development.
The Land Stewardship Act was created in 2009.
Robert Hamilton, a law professor at the University of Calgary who has written on the significance of the Blueberry River decision, says the different regulatory regimes in B.C. and Alberta could have an impact on the outcome of the Duncan's lawsuit.  "It was important to the court that the B.C. regulatory regime had failed in the way that it did," he says.  But, he says, if the nation is able to demonstrate the impacts have prevented them from meaningfully exercising their rights, it's not difficult to argue the regulatory regime is failing. 
The traditional territory of Duncan's First Nation sits on lesser-known oilsands deposits and on the Montney formation — a big oil and gas play — but there is also extensive logging in the area, with large forest management agreements in place as well as impacts from agriculture and mining.
That mirrors what's happening on the B.C. side of the border and Hamilton says the facts presented in the Blueberry River about how much impact there was on the land were a key factor in leading to the final decision. "That level of impact is almost unmatched. Almost. Where is it matched? Well, it's matched in northern Alberta," he says. 
Duncan's First Nations case could have profound impacts for oil and gas industry
The Blueberry River decision said the government had to sit down with the First Nation to ensure there was a collective plan to address projects going forward and to account for the cumulative impacts of development on the territory. Failing to do so could result in an indefinite pause on development.
If the same thing happened in Alberta, it could have a profound impact on the oil and gas industry, the province's largest source of income. In fact, the industry is expected to bring in $28.4 billion in provincial revenues by the end of this fiscal year.
The Narwhal reached out to the Canadian Association of Petroleum Producers as well as Obsidian Energy, Tourmaline Oil and Baytex Energy, which all operate in the region. None responded to requests for comment on the potential impact of the case.
Langlois says all the nation wants is for the government to address the concerns raised by the community over the years and to develop a plan to address the cumulative impacts of industry.  "Post filing the claim, all we get is well, we're just going to defer to the land use planning processes that have proved just manifestly unable to deal with this issue, like by design," he says. 
He says there are difficult discussions that need to happen to solve complex problems.
Hamilton, from the University of Calgary, anticipates there will be more cases filed from First Nations dealing with cumulative impacts.
"Treaty Rights throughout the country are under considerable pressure and duty to consult and accommodate has not really been able to satisfy Indigenous people's desire to have a really meaningful voice in decision making that impacts their rights," he says.
---
June 28, 2022
---
BC
'They beat us into submission': West Moberly's decades-long fight against Site C dam is over
West Moberly First Nations reluctantly signed a settlement seven years into construction on the beleaguered hydroelectric project on the Peace River in northeastern B.C.
The Narwhal: After a decades-long fight against the Site C dam, Monday was a bittersweet day for West Moberly First Nations Chief Roland Willson.
The Nation and the province announced a partial settlement agreement has been reached over the beleaguered hydroelectric project on the Peace River in northeastern B.C., which will see the release of West Moberly's claims against the Site C project in exchange for an impact and benefits agreement and contracting opportunities.
"Site C has progressed to a point where it is unlikely that any judge will order the dam dismantled. Because of this, we have reluctantly agreed to settle that portion of our court case related to Site C," read a statement from West Moberly First Nations. "The final nail in the coffin was a while ago," Chief Roland Willson told The Narwhal. "They had no intention of stopping."
"We're never going to be in agreement with Site C. That's never going to happen. And every time we drive by that development it's going to be a constant reminder of what's been done to us," Willson said. "Forcing us into this situation like this is not something to be proud of. They beat us into submission, basically."
A 2014 federal-provincial review of the Site C dam found the project would cause "significant adverse effects" to First Nations' fishing, hunting and trapping. Construction on the project began in 2015, with then-premier Christy Clark vowing to get the project past the "point of no return." In 2019, the United Nations Committee on the Elimination of Racial Discrimination called for the B.C. government to suspend construction of the Site C dam until the project obtained the "free, prior and informed consent" of Indigenous Peoples, but construction continued.
Asked about the toll fighting the dam for three decades has taken on his Nation, Willson said "it's massive."
"We've expended an enormous amount of energy, an enormous amount of goodwill from our supporters. And that's the sad part of this is we kinda feel we've let people down. But the reality is we've done everything that we could do to try to stop this and they just kind of ran over us," he said. "We're at the point now where we've got to pick up the pieces."
The Site C dam is a 1,100 megawatt hydro dam that has been proposed as the third dam on the Peace River since the 1970s. The cost of the project has ballooned from $7.9 billion since 2014, when it was reviewed by a federal-provincial panel, to over $16 billion, making it both the costliest dam in Canadian history and the most expensive publicly funded infrastructure project in B.C. history. When Site C is completed, it will flood 128 kilometres of the Peace River and its tributaries, putting Indigenous burial grounds, traditional hunting and fishing areas, habitat for more than 100 species vulnerable to extinction and some of Canada's richest farmland under up to 50 metres of water.
In its decades-long fight against the dam, West Moberly First Nations launched judicial reviews and made an injunction application, before filing a civil lawsuit against the province. West Moberly will direct the benefits of the Site C settlement toward reclaiming and restoring land, revitalizing the community's culture and "protecting the best of what's left."
The remainder of the civil claim, which relates to the cumulative impacts of resource development and previous dams on the Peace River, has not been settled but has been paused while the Nation and the province enter confidential discussions to resolve matters. "I appreciate that it has been a difficult decision for West Moberly to resolve its claims against Site C," Chris O'Riley, president and CEO, BC Hydro said in a joint press release. "These agreements provide us a foundation to move forward together in a manner that fosters a mutually beneficial relationship."
Site C dam 'should have never gotten to this stage' 
Peace Valley farmer Ken Boon, an outspoken critic of the Site C dam, said the settlement agreement seemed "inevitable." "I tip my hat to West Moberly. They truly tried to stop this dam and save the valley and unfortunately that wasn't to be," he said. Boon had hoped that the West Moberly fight would help light a way forward to resolve this type of conflict differently in the future, but he doesn't feel hopeful after reading the comments from government and BC Hydro in their press release on the settlement.
"On the surface, I don't see any change from the government or BC Hydro's perspective on how projects will be brought forward or moved forward and that's what we need. We can't afford to do any more bad projects like this in the face of climate change and reconciliation," Boon said. "We've got to have a better way of advancing projects. It should have never gotten to this stage."
Asked if the fight against Site C is officially over, Boon said: "If anything is going to stop it now, it's probably going to be geotechnical problems."
An investigation by The Narwhal's Sarah Cox in 2020 revealed that senior officials with the B.C. government knew about deepening geotechnical problems and budget issues for more than a year before the public was informed. "We've already seen how the B.C. government and BC Hydro will literally move mountains of dirt and mountains of money to keep this thing going and I expect they'll continue doing that and probably get a project built," Boon said.
---
November 15, 2022
---
Fed. Govt.
25 years after the Delgamuukw case, the fight for land is more contentious than ever
Judges ruled that Indigenous people had ancestral land rights but stopped short of declaring Aboriginal title
Angela Sterritt · CBC News · Posted: Nov 15, 2022 4:00 AM PT | Last Updated: November 15
Twenty-five years after the Delgamuukw verdict was handed down, First Nations' leaders behind the historic case are still ruminating about how the land they fought for is still largely in the hands of the Crown.
"I thought the fight would have been over, but 25 years later, here we are still fighting," said Dimdiigibuu, also known as Ardythe Wilson.
Dimdiigibuu was one of five speakers representing the Gitxsan and the Wet'suwet'en during the Delgamuukw vs. British Columbia trial, where the two nations fought to have their land title recognized.
She says government's refusal to affirm Indigenous people's title to the land is, in part, why there are still conflicts over land among Indigenous people, governments, companies and police and why the Crown still controls almost 90 per cent of land in Canada.
'We never gave up our land'
In 1987, after years of failed negotiations with the provincial government over their claim of ownership and jurisdiction over 58,000 square kilometres of territory in northwest B.C., Gitxsan Hereditary Chiefs Delgamuukw and the Wet'suwet'en's Gisday'wa brought their case to the B.C. Supreme Court.
But in 1991, Justice Allan McEachern ruled their title was extinguished when B.C. joined Confederation.
The two nations appealed in 1993.
"We never gave up our land. We never lost it in war. We never signed it away in treaty. It is still ours," said Dimdiigibuu in her Gitanmaax community.
In 1997, the Gitxsan and the Wet'suwet'en took their fight to the Supreme Court of Canada.
And they won — to a degree.
A 'bittersweet' victory
The judges ruled that Indigenous people in British Columbia have ancestral land rights protected by section 35 (1) of the Constitution Act, 1982, which had not been extinguished when the province joined Confederation.
This means Aboriginal title was recognized as an "existing aboriginal right," something that earlier drafts of the Constitution Act did not include.
It also confirmed Indigenous oral testimony as legitimate as other forms of evidence.
"That's probably the greatest legacy of the case, that Indigenous law was uplifted," said Merle Alexander, who observed the case as a law student in 1997 and is now a partner with the firm Miller Titerle.
The Delgamuukw ruling also established that the Gitxsan and Wet'suwet'en have systems of law that predate the days of elected band councils enacted under Canada's Indian Act in 1876.
However, the ruling did not grant a declaration of Aboriginal land title.
"It's one of those incredible, bittersweet victories," said Alexander, adding that the case likely cost all parties hundreds of millions of dollars.
'It's shameful': minister
Today, the Crown controls 89 per cent of land in Canada. The rest is primarily privately owned.
Indian reserves account for 0.2 per cent of Canada's land mass, but under the Indian Act, First Nations peoples cannot own title to the land on their reserves. The Crown maintains legal authority on those lands.
Through land claims, Indigenous people hold approximately seven per cent of land in Canada, but legal scholars agree this number could be higher.
"What happened to the Delgamuukw case?" said Hanamaux, a Gitxsan Sim'oogit (Chief) who also goes by Don Ryan.
"The Constitution [Act] is 40 years old this year. The court case is 25 years old this year. What have you done about it?"
Even a federal minister has stated that the time to recognize Indigenous land title is overdue.
"It's time to give land back," said Marc Miller last fall in his first comments as the newly appointed minister of Crown-Indigenous relations.
"It's shameful that today we haven't moved as we should have in the mid-1990s when the Delgamuukw case was issued by the Supreme Court," he said during the taping of CBC's Land Back podcast in 2022.
Forced to push the envelope
The Delgamuukw case did set a precedent for other claims: in 2014, the Tŝilhqot'in used it in a ruling that led to the first declaration of Aboriginal title in Canada.
It's one of hundreds of First Nations wins in court — one that Indigenous people have argued should have set a precedent for others to have their title to the land affirmed.
But being sent back to court, over and over, has pushed some to use additional avenues, like blockades, in their fight.
During the trial in the 1990s, Hanamaux says, Gitxsans took to blockading roads and railways to stop companies from helping themselves to Gitxsan lands.
"In some ways, that's the only way they'd listen to us," said Hanamaux from his home in Gitsegukla.
Today, blockading is a Gitxsan tradition, according to land defender Kolin Sutherland-Wilson.
"This rail line across Gitxsan territory has been blockaded for more than a hundred years," said Sutherland-Wilson, standing on a stretch of tracks near Hazelton, B.C.
In 2021, Sutherland-Wilson, who is from the house Git'luuhl'um'hetxwit, and others blocked Canadian National Railway lines in solidarity with the Wet'suwet'en, who were protesting the Coastal GasLink pipeline on their traditional territory.
"It's one of the very few mechanisms we have to actually push for justice on our lands because, you know, reconciliation hasn't worked," he said.
"We've gone to the highest courts in the land, we've gone right to the Crown, and it seems the only time there's ever any type of progress is when we are forced to push the envelope as a last resort."
As for the Crown: "Defining what title is, is some tragic unfinished business in Canada," said Miller.
"But it's time in my mind to start taking a risk, moving away from our positions of power, put our swords down and start working with the community to decide what that is."
ABOUT THE AUTHOR
CBC Reporter
Angela Sterritt is an ​award-winning investigative journalist. She is the host of Land Back, a six-part CBC British Columbia original podcast that uncovers land theft and land reclamation in Canada. Sterritt is known for her impactful journalism on the tensions between Indigenous people and institutions in Canada. She is a proud member of the Gitxsan Nation.
---
November 18, 2022
---
AB
Alberta First Nations leaders stand against premier's sovereignty act
By Bob Weber  The Canadian Press Posted November 18, 2022 8:36 am Updated November 18, 2022 8:54 pmclose
First Peoples Law Report: Danielle Smith has said her first piece of legislation as Alberta's new premier will be the sovereignty act. But Indigenous leaders from across the province say it's unconstitutional and unethical, and they want it scrapped. Sarah Ryan reports. 
In what may have been an unprecedented show of unanimity, all of Alberta's treaty chiefs have spoken out strongly against the provincial government's proposed sovereignty act.
"It is nothing but a dangerous and damaging plan to undermine democracy and abandon the rule of law,"" said Chief Darcy Dixon of the Bearspaw Nation, one of dozens of chiefs from Treaties 6, 7 and 8 who appeared Friday at a news conference to protest the proposed legislation.
The act is the United Conservative Party government's signature bills for the upcoming legislative session.
"This is a far cry from sovereignty," Dixon said.
READ MORE: Premier Danielle Smith asks ministers to take 'united front' when dealing with feds
Premier Danielle Smith told the Calgary Chamber of Commerce on Friday that it would be called the Alberta Sovereignty Within a United Canada Act. She has said it would be intended to give the province the power to opt out of federal legislation it deems harmful to its interests.STORY CONTINUES BELOW ADVERTISEMENT
Although the proposal has been widely derided by constitutional scholars, Smith has said the bill won't break any of its rules.
Yes it will, said the chiefs, who represent 61 First Nations and all of the province's treaty groups. "We take offence to Danielle Smith's forthcoming sovereignty act and outright reject it," said Arthur Noskey, Grand Chief of Treaty 8.Grand Chief of Treaty 8.
.
Danielle Smith says she'll move ahead with sovereignty legislation in Alberta
The chiefs argue that the treaties are with the Crown, not the provinces. It's not up to Alberta to recast the terms of the deal. "We entered into treaty with the Imperial Crown," said Regena Crowchild, an elder and treaty adviser from Treaty 7. "We certainly did not enter into treaty with (Premier Smith)."
Chief Tony Alexis of the Alexis First Nation said the bill is ultimately aimed at easing resource extraction in the province. "This bill sets up the province to allow extraction at any rate, completely unprotected."
READ MORE: Smith's sovereignty act to 'respect Supreme Court decisions': advisor
Others pointed out that although the bill has been discussed and debated publicly for months, nobody from Smith's office or cabinet contacted First Nations about it.
"There has been zero consultation," Alexis said.
"If (Smith) is going to do anything for the people, it can't be done without the people and that's what's happening right now."
In an emailed response, Smith's spokeswoman Rebecca Polak said consultations are coming. She said Smith and Indigenous Relations Minister Rick Wilson are to set up meetings with the chiefs.
Smith scraps Alberta Health Services board, installs official administrator
"The Government of Alberta acknowledges the concerns of the chiefs from Treaty 6, 7 and 8 regarding the proposed Alberta sovereignty act," Polak wrote. "We are committed to ensuring the legislation specifically states nothing within the act is to be construed as abrogating or derogating from any existing Aboriginal and treaty rights."
Richard Feehan, the Opposition NDP's Indigenous relations critic, said his party has already been talking with the chiefs. "(We) have been hearing their very serious concerns about Danielle Smith's Sovereignty Act," he said in a release.
"From the very moment Danielle Smith promised this would be her first piece of legislation, Albertans have been very vocal in their opposition to this damaging bill."
READ MORE: Alberta chief critical of Premier Danielle Smith's claim of Indigenous roots
The proposed legislation has been highly controversial since it became the centrepiece of Smith's campaign for the leadership of her party last spring.
While its proponents call it a warning to Ottawa against interference in Alberta's resource industry, others have said it would not withstand a constitutional challenge and that it would drive away investment in the province by creating uncertainty.
Alberta chiefs aren't the first to oppose what they call provincial encroachment on the Crown-Indigenous relationship.
When the Saskatchewan Party of Premier Scott Moe introduced its own similar legislation, the Saskatchewan First Act, the Federation of Sovereign Indigenous Nations said it ignored treaty rights.
"The blatant disrespect that this province continues to display is unbelievable," wrote Chief Bobby Cameron, who represents 74 First Nations in Saskatchewan.STORY CONTINUES BELOW ADVERTISEMENT
The next session of the Alberta Legislature is to begin Nov. 29.
---
September 20, 2020
---
AB, Fed. Govt.
Alberta's 150th anniversary on entering Confederation
NationTalk – On the day celebrating Alberta's entry into Confederation 115 years ago, Premier Jason Kenny acknowledged that "Alberta's history of human habitation dates back more than 10,000 years when the first Indigenous people migrated to Alberta to find a land rich in bounty. Albertans have celebrated years of growth and economic prosperity despite the litany of challenges ranging from the Spanish flu to the Depression to two world wars etc. etc. etc. "Yet, as Albertans have always done – from the protracted fight to wrestle ownership of our own natural resources from the federal government in 1930 to our responsible civic response to slowing the spread of COVID today – we will once again emerge stronger. "This is why I'm proud that our government has officially declared September 1st as Alberta Day to celebrate our great province and all that makes us, as our provincial motto says, strong and free."
The irony of acknowledging Indigenous "land rich in bounty" with his subsequent statement of "wrestling ownership of our own natural resources" from the federal government" provides a glaring insight into the fundamental – and so far intractable – issue impacting Indigenous relations in Canada: a failure by all levels of government to acknowledge and accept Aboriginal Rights and Title even after the Supreme Court of Canada declared that Aboriginal title exists in law through the Tsilqot'in Nation decision in June 2014 and Delgamuukw in 1997. Jason Kenny basically confirmed with his statement that any Aboriginal claim for an economic benefit from the "land rich in bounty" is irrelevant since the provincial government "owns" the natural resources (Doctrine of Discovery and terra nullius). If the 115 years of growth and economic prosperity fuelled by natural resources were for all Albertans why are Indigenous people who originally "owned" those very same natural resources in the first place, the most impoverished.
---
August 4, 2022
---
MB
AMC asks government to honour promises made on 151st anniversary of Treaty 1 and Treaty 2
The Assembly of Manitoba Chiefs (AMC) reflects on the 151st anniversary of Treaty 1 and 2.
NationTalk: Treaty One Territory, Manitoba –
Manitoba, which translates to the land where the Creator sits in Anishinaabe, is where First Nations and the British Crown signed Treaty 1 and 2 at the Lower Fort Garry on August 3rd and 21st, 1871, respectively. The First Nations signatories of the Treaties understood it as a partnership stemming from our sovereignty and an agreement to share our lands and traditional territories for the mutual benefit of the First Nations and the British Crown.
In exchange for large tracts of land, the Crown made many promises to the First Nations, including the right to education and maintaining hunting, trapping, and fishing rights in our territories as we have since time immemorial. Despite the promises made by the Crown, First Nations were forced to forfeit many rights and freedoms. The freedom to come and go from their communities, practice ceremonies, speak and teach their languages, practice cultural values and events, and the list goes on. The Crown did not translate this expectation adequately to the First Nations people, who signed under the promise and understanding that these lands would be shared, with our spirits intact, and our traditional rights granted by the Creator remaining.
On these anniversaries, we ask that the federal government honour the promises made during the signing of Treaty 1 and 2 ," said Acting Grand Chief Cornell McLean. "In keeping with their commitment to reconciliation, we expect the federal and provincial governments to increase their engagement and meaningful consultations with the Treaty 1 and 2 First Nations on critical infrastructure projects as outlined in these two Treaties."
It is well known among Manitoba First Nations that the Chiefs who signed these documents were led to believe false commitments and verbal promises not included in the Treaty texts. These agreements were meant to assist settlers in transitioning successfully onto these lands as neighbours, and they would not have survived without the assistance and resources of First Nations. First Nations were also looking for a way to adapt to a new way of life as drastic changes occurred on their lands and to provide security for future generations. We do not call this a misunderstanding; rather, it was a deliberate act meant to take the land and its resources, displacing First Nations, and forcing them to be under control by the Crown.
Today we remember the promises that were not honoured and the responsibility to uphold the original commitments of the Crown. The spirit of the Treaties envisioned a mutually beneficial relationship between First Nations and settlers, "for as long as the sun shines, the grass grows, and the river flows." Further, they anticipated prosperity for all to coexist on this land. The AMC continues to advocate for Treaty 1 and 2 rights and calls for our Treaty partners to learn about the significance of these Treaties and the land they inhabit.
"The anniversary of Treaty 1 and 2 remind us that we are all Treaty people," concludes Acting Grand Chief Cornell McLean." Even though we haven't benefited equally from the Treaties, we are committed to working together to strengthen First Nations and will continue to build capacity to grow our economies and business developments within Winnipeg and other urban centres. We encourage our Treaty partners to honour First Nations' traditional stewardship of the land. As we continue to share our truths and advocate for change, there is hope for a positive Treaty relationship in the coming years."
For more information, please contact:
Communications Team
Assembly of Manitoba Chiefs
Email: media@manitobachiefs.com
---
March 16, 2021
---
ON
Batchewana First Nation exercises treaty rights for logging
Sault Online – Open Letter from Batchewana First Nation – outlining numerous grievances with the government of Ontario for their ongoing failure to uphold the "honour of the crown" by continuing intrusions of our inherent sovereignty and unextinguished jurisdictions over the lands in Eastern Lake Superior and the lands in direct proximity.
In direct response Batchewana First Nation declares that: "As of May 1, 2021, BFN Loggers will commence operations in its original territories outlined in our historically founded documentation and accepted by the courts. BFN will be issuing logging permits based on BFN's inherent law and unextinguished sovereignty. Given the above information, it is our expectation that BFN Loggers will be logging without the fear of prosecution by Ontario. If BFN's logging operations are met with prosecution, then BFN will take further next-steps as necessary.
BFN has been on the outside of the logging industry looking in, at Ontario's endorsed loggers, which includes clear-cutting forests for corporate interests. Ontario promotes a flawed, illegal assertion of jurisdiction over logging and the remedy for Ontario is for us to enter into their illegal regime and seek a license from a settler government to manage BFN forests. BFN cannot condone this course of action any longer.
This action follows on a series of ongoing issues such as:
Specifically:
Allowing benzene – a recognized carcinogen – to be discharged over their lands next to Algoma Steel for another year
Implementing forest management systems that endorse and promote clear cutting and utilizing harmful aerial spraying of glyphosate to the detriment of the flora and fauna, trees, big game population, fish, and many more areas
As recent as 1944, Ontario illegally developed and imposed Lake Superior Provincial Park; forcibly removing the Indigenous People of Batchewana. The Court in R v. Dean Sayers and Batchewana First Nation of Ojibways, 2015, OCJ, provided an expectation that Ontario adhere to the "honour of the Crown". Ontario has not followed up nor shown any initiative in having these legal issues resolved.
Ontario has also removed BFN from fulfilling our inherent rights to protect and work with all of the animals that are currently being eradicated under Ontario's trapping regulations.
---
January 14, 2021
---
ON
Bill 197 (COVID-19 Economic Recovery Act, 2019) violates Treaty Rights
NationTalk – Following the declaration of a second state of emergency on Jan. 12, 2021 due to the COVID-19 crisis, the Matawa Chiefs Council are issuing a public statement that the Matawa Chiefs Council reject the Ontario government-imposed deadline of Thursday January 14, 2021 for comments related to Ontario's proposed revisions of the Far North Act, 2010 and demand that the Premier of Ontario and the Minister of Natural Resources and Forestry Hon. John Yakabuski halt the inappropriate and continued attempts of the Ontario government to proceed with engagement activities on legislation impacting the Inherent Aboriginal and Treaty Rights of First Nations at this time. The land Ontario refers to as the Far North is predominantly land subject to the James Bay Treaty # 9 (1905-06 and 1929-30).
---
September 7, 2020
---
ON
Bill 197 (COVID-19 Economic Recovery Act, 2019) violates Treaty Rights
Law Times – Environmental groups and First Nations are challenging the Ontario Government's changes to environmental legislation contained in Bill 197 The COVID-19 Economic Recovery Act. The amendments are a violation of s. 35 of the Charter, which recognizes and affirms existing Aboriginal and Treaty rights.
---
August 28, 2020
---
ON
Bill 197 (COVID-19 Economic Recovery Act, 2019) violates Treaty Rights
The Matawa Chiefs Council – who represent 9 First Nations, issued this statement today rejecting the Ontario Crown's tactics to unlawfully access the wealth of the north. The Ontario government has used the cover of COVID-19 to make legislative, regulatory and policy changes that attempt to diminish the obligations of Ontario to honour the constitutionally-protected Inherent Aboriginal and Treaty Rights of First Nations across Ontario.
---
August 10, 2020
---
ON
Bill 197 (COVID-19 Economic Recovery Act, 2019) violates Treaty Rights
The Timmins Daily Press – Mushkegowuk Council is calling on the province to honour the treaty it signed 115 years ago. Treaty 9 was signed between First Nations leaders and Canadian political figures to establish guidelines around resources and projects on First Nations land. Grand Chief Jonathan Solomon called Bill 197 a "major step back" that "abolishes many of the environmental assessment rules that have been in place for decades." Solomon explained that a treaty was signed because it recognized the Mushkegowuk/Ininiwuk peoples as a nation, which had its own governance, laws, language, culture, among others.Mushkegowuk's grand chief said the agreement signed in 1905 was a "'nation-to-nation sacred treaty," noting that Canadian courts have deemed the oral promises made were "as much a part of the binding treaty as the words written on the treaty parchment."
Solomon added that if the province is interested in receiving consent for resource, forestry, mining and other development projects on Indigenous land, it must be done in consultation with First Nations from the beginning. "You will need to show how these projects respect the integrity of our environment. Further, you will need to demonstrate how these projects will benefit the Omushkego/Ininiwuk. That has not changed, despite Bill 197."
---
July 24, 2020
---
ON
Bill 197 (COVID-19 Economic Recovery Act, 2019) violates Treaty Rights
NationTalk – Bill 197 (COVID-19 Economic Recovery Act, 2019), an omnibus bill introduced on July 8 and passed just 13 days later on July 23 with little legislative debate and no Standing Committee consideration, and without public consultation on the changes to the Environmental Assessment Act (EAA) despite warnings from Ontario's Auditor General that this violates the Environmental Bill of Rights. The Bill allows for major changes to the EAA while offering few concrete details, leaving important decisions to be implemented through regulations that are not yet known and which will not be subject to legislative approval. Major changes to the Environmental Assessment Act (EAA) could significantly weaken environmental protections and impact Inherent, Aboriginal, and Treaty rights, all under the guise of COVID-19 response.
On the same day that Ontario introduced Bill 197, it gave public notice of just 45 days to review and comment on a package of other proposed changes to the EAA and related regulations relating to mining, hydro transmission, municipal environmental assessments, flood and erosion control, waterpower projects, resource stewardship and facility development, transportation, public works, amendments to environmental assessments, land claim settlements, projects within provincial parks and conservation reserves, and two specific major transportation projects. These changes are part of an ongoing effort by this government to overhaul Ontario's environmental protection regime, in support of its promise to "cut red tape" in support of economic interests.
As a community with a high poverty rate, Fort Albany understands the need for economic opportunity. However, development must be ecologically responsible and culturally sustainable. At a time when the whole world is facing unprecedented climate change and biodiversity loss, development must be supported with more and better environmental protections, not fewer. Any changes to environmental protections are important for us, because the exercise of our Inherent, Aboriginal, and Treaty rights is inherently connected to the wellbeing of the environment. However, the government is unilaterally introducing major changes with the knowledge that our community is under pressure and constraints due to COVID-19, and that we do not have the resources or capacity to meaningfully engage. This is not honourable, and it disrespects our relationship with our territory and our role as a Treaty No. 9 partner.
We call on the Government of Ontario to repeal Bill 197, and to design a more appropriate process for reform of the EAA in full partnership with Indigenous groups, with the principles of robust environmental protection, public participation, and respect for Indigenous rights at its heart.
---
November 23, 2022
---
ON
Chiefs of Ontario and First Nations Oppose Bill 23: More Homes Built Faster Act
NationTalk: The Chiefs of Ontario express their full support for First Nations Leadership in their opposition to Bill 23: More Homes Built Faster Act due to its clear violation of First Nations constitutionally protected, inherent and Treaty rights and its inevitable adverse environmental impacts on First Nations ancestral and traditional territories.
"The Government of Ontario's tabling of Bill 23 is a blatant violation of First Nations' inherent, domestic, and international rights over their ancestral and traditional territories," said Ontario Regional Chief Glen Hare. "Bill 23 will inevitably harm Ontario's environmental heritage and weaken land and water environmental protection."
Tabled on October 24, 2022, Bill 23: More Homes Built Faster Act is the Government of Ontario's latest omnibus bill that, if passed, will have detrimental impacts on nine different development and environment-related acts under the guise of addressing Ontario's housing crisis.
"First Nations have been given no opportunity, nor the adequate capacity to be consulted regarding the tabling of Bill 23 and its significant changes to Ontario's legislative and policy landscapes. It is deeply concerning to the Chiefs of Ontario that the mandate of the Indigenous Affairs Ontario (IAO) office, which is to ensure collaboration amongst ministries engaging and consulting with First Nations on policy and legislative changes, continues to be unfulfilled.
Unilateral legislative and administrative changes within Bill 23 without consultation or engagement with First Nations are unacceptable and an abuse of power. The unprecedented steps taken by the Government of Ontario violate existing Treaties, and their will to systemically sell off resources will have dire consequences for First Nations and future generations.
First Nations are not stakeholders; we are sovereign Nations and are entitled to proper consultation based on the United Nations Declaration on the Rights of Indigenous Peoples (UNDRIP) and mutual respect.
The Government of Ontario can no longer avoid its duty to consult with First Nations by delegating responsibilities and obligations to municipalities, developers, and project proponents. The government's requests for after-the-fact commentary from First Nations regarding the conception of Bill 23 do not discharge the Crown's duty to consult. To move forward, First Nations require a clear commitment from the Government of Ontario to honour its duty to consult and to honour, respect, and uphold First Nations' inherent rights and jurisdiction.
The Chiefs of Ontario support First Nations Leadership and echo their opposition to Bill 23. I look forward to meeting with Premier Doug Ford, Greg Rickford, Minister of Indigenous Affairs, and other relevant ministers to discuss the impacts of Bill 23 and the value of protecting Ontario's natural ecosystems, lands, and waters from irreversible losses and damage for our future generations."
Ontario Regional Chief Glen Hare
– 30 –
The Chiefs of Ontario support all First Nations in Ontario as they assert their sovereignty, jurisdiction and their chosen expression of nationhood. Follow Chiefs of Ontario on Facebook, Twitter or Instagram @ChiefsOfOntario.
Media inquiries, please contact:
Genna Benson
Communications and Public Affairs Manager
Policy and Communications Sector
Chiefs of Ontario
Telephone: 416-523-4020
Email: Genna.Benson@coo.org
---
November 24, 2021
---
AB, BC, Fed. Govt.
Coastal First Nations vs Government of Alberta and 2 Métis organizations
Coastal First Nations – In the wake of the news that two Métis groups received funding from the Alberta Government to legally challenge the Oil Tanker Moratorium Act, Coastal First Nations (CFN) will continue to fight to protect our waters, lands and resources from potential oil spills.
"We will do whatever it takes to protect our Territories," said CFN executive director Christine Smith-Martin, adding that the decision to fund two groups, who claim to represent the Métis people, to challenge the Oil Tanker Moratorium Act has nothing to do with reconciliation. "It shows how desperate the Alberta government is to challenge the Act that they would attempt to create division between First Nations and Métis groups."
In a statement on November 15, Métis Nation of Alberta president Audrey Poitras called the Fort McKay and Willow Lake groups "unaccountable, undemocratic and illegitimate organizations."
President Poitras further stated: "These organizations are not elected or accountable to anyone and are made up of non-Métis individuals. These organizations do not speak for the Métis Nation, the Métis people or Métis communities in Alberta."
The Fort McKay group was recognized by the Alberta government as an autonomous Indigenous community in 2020. "If this group, which has been around for two short years thinks our communities will stand idly by, they are mistaken," says Smith-Martin. "We fought too long to get the Oil Tanker Moratorium Act in place."
CFN communities have protected our Territories for at least 14,000 years, Smith-Martin said. "We know first-hand what an oil spill will do to our waters. The Heiltsuk Nation is still feeling the impacts of the Nathan E. Stewart spill." "We take very seriously any threat or political maneuvering to challenge the Oil Tanker Moratorium Act by organizations that are not the title holders of the coastal communities in which these tankers would have traveled," she adds.
The Act protects our lands and waters for future generations. "Pipelines and oil tankers will exacerbate climate change and move us away from creating a sustainable economy. We respect the rights of legitimate groups to their economic aspirations but not at our expense. These two groups do not hold any rights in the Great Bear Rainforest and certainly have no say in what happens in our coastal Territories."
See also Treaties and Land Claims post from Feb. 13, 2020 on Métis Nation of Alberta opposition to two Métis organizations designated by government of Alberta
---
December 11, 2021
---
BC, Fed. Govt.
Delgamuukw-Gisday'wa decision,
Union of BC Indian Chiefs – UBCIC marks the 24th anniversary of the Supreme Court of Canada's ground-breaking Delgamuukw-Gisday'wa decision, which confirmed the continuing existence of the Wet'suwet'en and Gitxsan Title and Rights, contrary to provincial claims that their Title, if it had existed, had been extinguished. On December 11, 1997 the six members of the Court taking part in the judgment were unanimous in their conclusions that the Gitxsan and Wet'suwet'en Title and Rights were never extinguished by Crown occupation, and recognized Gitxsan and Wet'suwet'en Title as inalienable, collective rights, based on their continuing use and occupation of their territories.
Since 2019 the RCMP have used force, aggression, and intimidatory tactics against Wet'suwet'en Nation members and allies, and UBCIC notes that while the CGL pipeline has been approved by both provincial and federal governments, it has come under criticism from Amnesty International, B.C.'s Human Rights Commission and the UN Committee for the Elimination of Racial Discrimination, who say all First Nations affected by the pipeline should give free, prior and informed consent before it can proceed.
The governments of Canada and British Columbia continue to openly ignore the Supreme Court of Canada's precedent-setting Delgamuukw decision, greenlighting the RCMP to engage in whatever violent tactics it deems appropriate to remove peaceful land defenders from their territories. UBCIC also notes that in 2020 the governments of Canada and B.C. signed an MOU with the Wet'suwet'en Hereditary Chiefs which included:
Canada and B.C. recognize that Wet'suwet'en rights and title are held by Wet'suwet'en houses under their system of governance.
Canada and B.C. recognize Wet'suwet'en Aboriginal rights and title throughout the Yintah.
Legal recognition that the Wet'suwet'en Houses are the Indigenous governing body holding the Wet'suwet'en Aboriginal rights and title in accordance with [their] lnuk Nuatden.
Legal recognition of Wet'suwet'en title as a legal interest in land by Canada and B.C.
The UBCIC calls on Canada and BC to uphold the landmark Delagamuukw-Gisday'wa decision and federal and provincial legislation to implement the UN Declaration, and stop any violent or discriminatory practices against Wet'suwet'en land defenders defending their unceded territories.
---
November 2, 2022
---
SK
First Nations leaders push back against 'Saskatchewan First Act' tabled by government
First Nations leaders unhappy with Legislation and lack of consultation.
First Peoples Law Report: APTN news – The Saskatchewan government has tabled its controversial Saskatchewan First Act, in spite of push-back from the Federation of Sovereign Indigenous Nations, the Saskatchewan Treaty Commissioner and the opposition NDP.
The government had unveiled the policy in October which is aimed at "confirming Saskatchewan's autonomy and exclusive jurisdiction over its natural resources", which appears to be at odds with First Nations rights laid out in the treaties.
"First Nations are not surprised with the province's lack of consultation and accommodation when it comes to the development of laws, regulations, and policies imposed upon us, especially when it impacts our inherent, treaty and constitutional rights," said FSIN Chief Bobby Cameron in a statement released Wednesday.
"Our people have always maintained that the lands and waters were never relinquished under Treaty. First Nations continue to be excluded from discussions related to the natural resources, just as we were in 1930 when they imposed the Natural Resources Transfer Agreement."
The original treaties stated the land was to be shared to the depth of a plow.
A statement posted on the Office of the Treaty Commissioner of Saskatchewan's website, reads that: Economic reconciliation requires an ethical process that respects Constitutionally protected rights, Treaty rights and United Nations Declaration on the Rights of Indigenous Peoples (UNDRIP).
Métis and Indigenous Rights Critic for the NDP, Betty Nippi-Albright, is promising to re-introduce a bill that would force the government to engage in "meaningful duty-to-consult". She says it's needed because the province and industry have not engaged in a meaningful way when First Nations are going to be impacted.
The premier has defended the legislation. In an Oct. 13 statement emailed to APTN News, Scott Moe said the government's goal was to unlock Saskatchewan's economic potential for the benefit of everyone in the province, including First Nations.
"Our government's actions to protect and defend our exclusive constitutional jurisdiction over natural resources does not in any way diminish or detract from First Nations treaty rights, as they are enshrined in the Constitution," Moe said.
The province's Attorney General Bronwyn Eyre, called the legislation historic.
"It is time to draw the line and assert our constitutional rights," Eyre stated, echoing the premier's comments when the plan was first outlined at a Battlefords business meeting October 11.
The Act amends the Constitution of Saskatchewan and asserts what the government sees as the province's exclusive legislative jurisdiction under the Constitution of Canada.
That includes jurisdiction over exploration for non-renewable natural resources, the development, conservation and management of non-renewable natural and forestry resources, and the operation of sites and facilities for the generation and production of electrical energy.
The Moe government claims the federal government's environmental polices would cost the province $111-billion over 12 years.
The FSIN hinted last month it may pursue legal recourse. It said when the province ignores its constitutional obligations to consult on important policies, First Nations have no choice but to consider their legal options.
---
May 11, 2021
---
Fed. Govt., NT
Giant Mine Remediation
CBC – The Yellowknives Dene First Nation says the federal government's response to the Giant Mine petition "reflects some progress," but when it comes to remediation contracts, the response "falls short." They say the response fails to reflect over three months of discussions between the Yellowknives Dene and government representatives.
It also points out that the $45.8 million in contracts were not for remediation-related work but for the care and maintenance of the site. As well, the First Nation says it had to enter highly-competitive processes to win the contracts and that the contacts "were not set aside for our benefit." The First Nation says it also partnered with established companies to win the contacts and that "considerable" financial benefits will flow to its joint venture partners.
"We are left to wonder why the government invested in us to fulfil these work packages, but selected a procurement approach which effectively prevents us from being able to participate in a substantive and meaningful way," the release says.
---
February 3, 2021
---
Fed. Govt., NT
Giant Mine Remediation
CBC – The Giant Mine operated from 1948 to 2006, displacing the Yellowknives Dene First Nation (YNDFN) from the western part of Yellowknife Bay, affecting their harvesting rights. The mine contaminated the water and led to long-term negative social impacts among the YKDFN. The YKDFN and the federal government agreed to set up a formal process to discuss an apology and compensation for the First Nation for a mine that operated on its land without its consent for several decades. The clean-up of the mine is expected to cost up to $1 billion, including initial care and maintenance and active remediation. Remediation work at the former gold mine is imminent and the YKDFN have demanded that it be the only eligible bidder on contracts that include water treatment, long-term environmental consulting and monitoring of the project.
Chiefs Edward Sangris, Dettah chief of the YNDFN and Ernest Betsina, Ndilo Chief of YNDFN met virtually with Crown-Indigenous Relations Minister Carolyn Bennett, Northern Affairs Minister Daniel Vandal, and Northwest Territories MP Michael McLeod on Jan. 29.
"They must now put their good words into action," said Sangris. Betsina said the chiefs want to ensure people who were impacted the most by the toxic legacy of Giant Mine are the ones who will benefit from the remediation project.
---
May 24, 2019
---
BC
Heitsuk Nation arguments ignored by Appeal Court
Heiltsuk Nation – the B.C. Court of Appeal handed down a decision that reduces the power of provinces to protect lands and waters from inter-provincial infrastructural projects and that fails to recognize the role of Indigenous peoples in protecting the environment. Heiltsuk and Haida made arguments related to their inherent Indigenous title and rights and addressed gaps in the existing spill response framework that B.C.'s proposed legislation would address.
However, today's reasoning makes no mention of Indigenous arguments, instead referring solely to federal and provincial jurisdiction. Ignoring Indigenous jurisdiction reflects continued unwillingness to take practical steps towards reconciliation and recognition of title and rights in the real world.
Heiltsuk's experience with the Nathan E Stewart oil spill brought to light gaps in federal spill response that…were not even addressed by the court and, as a result of today's decision, they remain in place:
Gaps in compensation for Indigenous losses because compensation under Canada's Ship-source Oil Pollution Fund and Marine Liability Act's definition of "pollution damage" focuses exclusively on "loss of profit", ignoring the devastating impacts spills may have on food, social, and ceremonial losses.
No requirement for a robust Environmental Impact Assessment: An environmental impact assessment is critical to understanding both the short and long-term effects of an oil spill on the natural environment.
---
October 29, 2021
---
MB
Manitoba Métis Section 35 rights
Manitoba Métis Federation – The MMF will be taking the Government of Manitoba to court as a result of Manitoba's continued attempts to disregard the Manitoba Métis, also known as the Red River Métis, section 35 rights. The MMF also commits to supporting any Métis moose harvesting parties that are wrongfully charged by Manitoba conservation officers. his court case comes after the Government of Manitoba's repeated attempts to hold the Manitoba Métis inherent right to harvest in the Duck and Porcupine Mountains hostage to unreasonable and unconstitutional restrictions. These harvesting restrictions were developed by the Government of Manitoba without consulting with the MMF and fail to sufficiently protect the rights of Indigenous harvesters.
This action is part of our overall three-pronged approach to protect our inherent right to hunt in the Duck and Porcupine Mountains," said MMF President Chartrand.
"The first prong directly challenges Manitoba's unconstitutional restrictions of our collective rights;
"The second prong is to protect our harvesters who followed our Métis conservation laws but were charged by Manitoba for hunting moose and feeding our families in our traditional ways;
"The third is to obtain redress from both Manitoba and Canada for the human and civil rights infractions they made against our harvesters, including an Elder and Youth, by treating them like criminals."
In addition to imposing unconstitutional restrictions, the Government of Manitoba unilaterally developed a "shared management" process under section 81.1 of The Wildlife Act. This proposed approach has the effect of subjecting the exercise of constitutionally-protected Indigenous harvesting rights to the approval of non-Indigenous hunters. This approach does not satisfy the constitutional protections discussed by the Supreme Court of Canada in cases such as R v. Sparrow, which affirmed that Indigenous peoples must have a priority to harvest wildlife for sustenance and traditional purposes, subject only to measures necessary to conservation.
---
February 23, 2022
---
Fed. Govt., ON
Matawa Chiefs Council Opposition to the Regional Assessment for the Ring of Fire
Feb. 23, 2022: The Matawa Chiefs Council and Matawa First Nations Management (MFNM) – representing (9) member First Nations call on Canada to begin the collaboration, negotiations and investment process – in partnership with Matawa member First Nations – to maximize the benefits of the development of the north.
The land Ontario refers to as the Far North is predominantly land subject to the James Bay Treaty # 9 (1905-06 and 1929-30).
The written submission made a specific recommendation for the establishment of a Matawa/Canada Northern Development Table with Minister of Crown Indigenous Relations and Northern Affairs, the Honourable Marc Miller designated the lead federal Minister to work with Matawa member First Nations with the demands of the government of Ontario and the mining industry secondary.
The Matawa Chiefs Council are assessing the proposed draft Agreement between Canada and Ontario for the Impact Assessment Agency of Canada (IAAC) Regional Assessment for the Ring of Fire, and the current approach to exclude Matawa member First Nations as a recognized Treaty partner and potential 'Indigenous governing body' to have a directing and decision-making role alongside Canada and Ontario is unacceptable.
Canada and Ontario's maneuvering on the Regional Assessment is the start of the failure of promises made to Indigenous Rights Holders under Bill C-69 (Royal Assent, 2019) to overhaul the environmental legislation of Canada as well as the upcoming implementation of Bill C-15 the United Nations Declaration of the Rights of Indigenous Peoples Act (Royal Assent, 2021).
As part of its own internal work to date on the development of the north and the emerging new northern Ontario economy, the Matawa Chiefs Council, Matawa First Nations Management Board of Directors, CEO and staff have continued to identify and work on the priority areas such as:
Regional infrastructure and economic opportunity investments; and
Planning for the tangible improvements to Matawa member First Nation quality of life, high cost of living, and lack of services currently delivered on-reserve; and
Regional and local financial management supports and investment planning; and
Significant capacity building within the Matawa region in health, health co-op, physician and nursing services, and child welfare and family supports within the MFNM organization and programs/services umbrella; and
Strategic regional education, employment and training initiatives related to supporting First Nations communities and industry partners to prepare for specific and specialized job opportunities; and
Regional ecological and environmental initiatives that ensure the best science and technology are used in the remote north.
"The Matawa Chiefs Council have consistently stated the position that the development of the North including the Ring of Fire mineral deposit will require the participation of our people of the Matawa First Nations, the governments of Canada and Ontario, industry and investors to maximize the potential multi-generational benefits that are anticipated." says David Paul Achneepineskum, CEO of Matawa "Now is the time for Canada to demonstrate its commitment to reconciliation and the implementation of the United Nations Declaration on the Rights of Indigenous Peoples in its approach to its relationship with the Matawa First Nations, Canada's economic recovery and major project development."
– David Paul Achneepineskum, CEO, Matawa First Nations Management
https://nationtalk.ca/story/matawa-calls-on-canada-to-establish-a-matawa-canada-northern-development-table-for-economic-prosperity-that-benefits-all-canadians-including-first-nations-in-budget-2022
---
November 17, 2022
---
Fed. Govt., ON
Matawa chiefs push back against U.S. military agenda in the Ring of Fire
First Nation leaders demand a big say over any industrial development on their James Bay homelands 
First Peoples Law Report: Northern Ontario Business Staff Nov 17, 2022 1:00 PM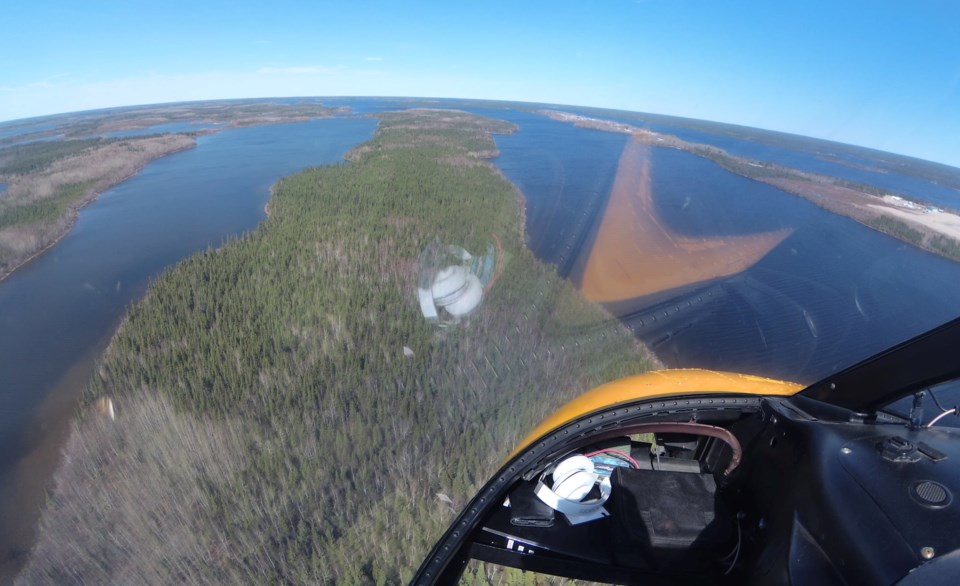 Toronto media reports about talks between the U.S. military, mining interests and government about funding development in the Ring of Fire has angered Indigenous communities in Ontario's Far North.
The leadership of the Matawa First Nations are asserting their sovereignty, rights and jurisdiction over their traditional territories in the mineral-rich James Bay region. Chiefs from across Ontario met this week at their fall assembly in Toronto and are lending their support.
In a news release, the Matawa Chiefs' Council contend that while Queen's Park, Ottawa and Washington are devising their "resource development agendas" to develop a domestic critical minerals supply chain for their strategic and national security interests, the rights and interests of the James Bay communities will not be ignored.
"The agenda must be First Nations-driven and not determined by government, industry and environmental interests only," said Marten Falls Chief Bruce Achneepineskum in a statement. His community is one of two proponents of a road network into the remote area of the province.
The signatories to a statement released by Matawa include communities supporting industrial development in the Ring of Fire and those against.
The council represents nine Indigenous communities in northwestern Ontario and the area of the James Bay region where, potentially, road-building and mine construction could take place in an area that has never had industrial development. Engineering and environmental assessments are currently underway.
In a statement, Neskantaga First Nation Chief Wayne Moonias said, "as rights holders in our homelands," it is "imperative" that the voices of his membership and their community protocols be respected.
"First Nations are waiting for the Government of Canada and the Province of Ontario to demonstrate the proper respect and for an appropriate government-to-government relationship and dialogue to be established," Moonias said in a news release.
In one media report, discussions with the Pentagon was acknowledged by Wyloo Metals chief executive Luca Giacovazzi. Australian-based Wyloo is the parent company of the former Noront Resources, now dubbed Ring of Fire Metals, the most advanced exploration company operating in the region.
Media reports say these discussions are related to the Biden Administration's eagerness to establish a North American supply chain of critical minerals like nickel, copper and platinum group metals that feed the electric vehicle battery manufacturers and the high tech industry to counter international threats from China.
Eabametoong Chief Sol Atlookan said the rights and interests of his members "will be respected," especially if road and mine development presents risks that changes their homelands. He wants a new approach with "shared decision-making and real commitment to positive generational change driven by our people."
In the statement, the Matawa Chiefs Council said with the constantly evolving situation with the Ring of Fire, they reserve the right to "continually reassess positions and statements as required in order to protect and implement the rights and interests of their members"
---
June 13, 2022
---
Fed. Govt., ON
Matawa Chiefs' Council work towards solidifying approach to Ring Of Fire Regional Environment Assessment
NationTalk: TORONTO, ON: Chiefs of the Matawa First Nations of Northern Ontario announced today they are working towards solidifying a regional approach to the federal Impact Assessment (IA) in the Ring of Fire. This announcement was made during the Matawa Chiefs Council's participation in the Prospectors and Developers Association of Canada's 2022 convention which was hosted in person in Toronto from June 13-15 and online from June 28-29.
In addition to previous approaches to work with federal/provincial governments on the issue—some of the areas they are reviewing, amongst others, are: Constitutional level impacts, previous work on decision-making, strengthening relationships with other First Nations who share the same watershed, community and other reports on the matter, and their 2021 call for meaningful and significant inclusion of First Nations in the federal Impact Assessment Agency process for the proposed Ring of Fire development Regional Assessment which, to-date, has not been answered.
As part of their meeting that took place on June 11 and 12, 2022, the Matawa Chiefs Council are looking at jointly run studies and a process that focus on the 'big picture' of multiple projects throughout shared lands. They also discussed how they can work collaboratively to form a committee/Indigenous Governing Body/Commission to oversee and co-lead the Regional Assessment and how they can move forward with an opportunity to involve communities together in a new way on a core set of priorities and objectives. They discussed how the work would potentially link to national or international obligations, such as climate change commitments and the United Nations Declaration on the Rights of Indigenous Peoples (UNDRIP). They also discussed ways a regional assessment process can be set up for the people from the Matawa communities to have an opportunity for a direct voice in a different way that they have in the past.
While no decisions have yet been made, the Matawa Chiefs Council will be continuing their discussions on the regional approach at their 34th Annual General Meeting scheduled to take place in Webequie First Nation from July 26 – 28, 2022.
"Ginoogaming First Nation is a signatory to Treaty #9 historically as Long Lake #77, and will participate within the Spirit and Intent of Treaty #9 to share the land and resources. Although now that the Federal and Provincial governments hide behind non-derogation clauses and process, it is important for our People to begin taking a position on lands and resources based on Treaty."
– Chief Sheri Taylor, Ginoogaming First Nation
"We fully understand that it is not just 1 corridor is needed to be opened for mining, it's really a thousand corridors that will open from that 1 corridor. Because there isn't a road into our territory—our People are free to live our Anishinabek identity. We need Mother Nature to be intact to nurture us in our healing from colonization in Canada."
— Ogamakan Michael Sugarhead, Nibinamik First Nation
"We will not lose our voice for the land. We will not give up on our responsibility to speak and advocate for the land which forms our way of life. Any changes to it will be irreversible and we take that very seriously because losing our land to development has great potential to be tantamount to the genocide of our People. We want a process that respects First Nations' protocols and our People need to have a direct voice."
— Chief Wayne Moonias, Neskantaga First Nation
"A re-focus on how impact and environmental assessments are done in northern Ontario is needed. A decade has passed since we began talking about the Ring of Fire, and from our perspective, we are nowhere near resolution on the matter. Canada's reconciling of their relationship with Indigenous People must include the stopping of its continued infringement of Inherent, Aboriginal, and Treaty rights."
— Chief Ramona Sutherland, Constance Lake First Nation
---
March 8, 2022
---
BC, Fed. Govt.
Nuchatlaht Nation Aboriginal Title case with BC Supreme Court
Windspeaker.com – The Nuchatlaht Nation began its legal battle in 2017 fighting BC and the federal government to get their land back. Their territory includes a large part of Nootka Island off the west coast of Vancouver Island. It has been impacted by industrial logging and fishing for almost a century since Nuchatlaht was displaced by the BC government. BC has awarded licenses to corporations to work the land. Western Forest Products, one of those licensees, is also a defendant in the case.
The remedy being sought, said Woodward, is that Aboriginal title exists and BC's Forest Act ceases to apply.
"The forest companies are going to have to deal with Nuchatlaht, not with the provincial government and Nuchatlaht may decide they're not going to keep cutting down those trees," he said.
Woodward said he had just received the province's statement of defence on the case, which outlined three arguments, that :
Nuchatlaht did not presently occupy the land;
BC laws displaced or extinguished Aboriginal title; and
Nuchatlaht was "too small and weak" to have Aboriginal title.
Woodward chided the province for its "disgraceful argument" and called on the attorney general David Eby to "turn it around." Woodward also called on the province to implement the Declaration on the Rights of Indigenous Peoples Act (DRIPA), which came into law in November 2019. BC was the first province to pass legislation that established the United Nations Declaration for the Rights of Indigenous People (UNDRIP) as its framework for reconciliation.
The Nuchatlaht case will be the first land title to be tested against DRIPA and could be precedent setting.
Woodward said there are a number of other potential cases – Haida, Coquitlam, Cowichan Tribes – that could be impacted by this decision. The Nuchatlaht case is also a direct application of the precedent-setting 2014 Tsilhqot'in decision. The Supreme Court of Canada stated that a semi-nomadic tribe can claim title to a tract of land even if used sporadically.
---
July 20, 2020
---
AB
Omnibus Bill 22 and Honour of the Crown
Fort McKay First Nation – This omnibus Bill 22 includes amendments that would make the Alberta Energy Regulator (AER) the sole judge of the public interest for all Albertans, allowing the elected government to cut itself out of the decision-making process. This means the AER will be the final decision maker about impacts to Treaty rights and the cumulative effects of development in our Traditional Territory. These are both matters the regulator has previously said are outside its mandate and for which it has no expertise.
In April 2020, the Alberta Court of Appeal threw out the AER's approval of Prosper Petroleum's Rigel project with strong language about the AER's failure to enforce promises made under Treaty 8, and its failure to uphold the Honour of the Crown. Prosper's project would have threatened the ecological and cultural integrity of the area around our Moose Lake reserves, one of the last unspoiled wildernesses in our Traditional Territory, and central to our ability to practice constitutionally recognized Treaty rights. Fort McKay was forced to take the AER to court and is shocked that after such serious criticism from the highest court in Alberta, the government is rewarding this tribunal with even more power.
Fort McKay and other First Nations will now be forced to turn to the courts even more often to resolve these regulatory and constitutional conflicts. Rather than reducing red tape, this actually increases uncertainty and delay for industry, something both government and AER say they want to avoid.
"If the AER becomes the final authority on oil sands projects, it must be demonstrably neutral in all matters before it. It must be more open, transparent, and accountable. It must improve its ability to understand and make the right decisions related to Treaty rights. It must behave like a quasi-judicial body, with the strict independence of a court, and it must not act like a friend to industry. The AER must learn the new rules quickly or its decisions will be challenged and overruled by the courts time and again".
---
January 22, 2021
---
AB, Fed. Govt.
Partial Advanced Cost Award
CISION – LAC-LA BICHE, AB – The Supreme Court of Canada granted leave to appeal the decision of the Alberta Court of Appeal overturning Beaver Lake Cree Nations' partial advanced cost award. After ten years of litigation, including 5 years where Alberta and Canada unsuccessfully tried to strike its claim, the Beaver Lake Cree could no longer afford the litigation. Recognizing it was undisputed that the Beaver Lake Cree are financially impoverished and that its publicly important, meritorious case deserved to be heard, in 2019, the Alberta Court of Queen's Bench granted the Beaver Lake Cree a partial advanced cost order that would allow it to continue its case to trial. However, in 2020, during the pandemic, Alberta and Canada successfully appealed the decision.
For over ten years, the Beaver Lake Cree Nation has endeavoured, at a cost of $3 million. Half of the funds were from generous donors who understand the importance of these matters being heard by the courts. Knowing that this case rests on environmental justice, health and protection, they continue to support Beaver Lake's efforts to enforce its Treaty rights, which ultimately protects the environment now and for the generations to come.
It argued the Alberta Court of Appeal applied the wrong test in determining whether or not the Beaver Lake Cree could genuinely afford the litigation, and that courts are divided on whether affordability means the Nation must exhaust all funds potentially available, including by liquidating assets, or whether other priorities the Nation has for the funds must be considered. The Beaver Lake Cree argued clarity from the Supreme Court was required on how the test for advanced costs applies to a First Nation government charged with managing poverty. In considering whether a First Nation can afford to litigate a meritorious and publicly important constitutional rights case, the court must consider that it is not open to a First Nation government to exhaust all the Nation's available funds in favour of a singular cause. Rather, affordability requires consideration of the reasonable choices a First Nation government is required to make to ensure its community endures, and its members are not left destitute. The Nation will argue the partial advanced costs award should be restored so a decision on its novel Treaty Rights case can be rendered.
---
January 18, 2022
---
QC
Québec Summit on Land Use Planning
Assembly of First Nations Québec-Labrador – AFNQL Chiefs are opposed to any form of government strategy, policy, or development project impacting their territories without, as a priority, being actively involved in discussions. "This announcement is yet another announcement that illustrates the lack of sensitivity, even contempt of the CAQ government towards our territories," said Interim Regional Chief Lance Haymond. It is, moreover, in this context that last Fall, the AFNQL Chiefs in Assembly adopted a Territorial Declaration to officially advise the Quebec government that First Nations' elected officials would not hesitate to use all means at their disposal to protect their territories and their inherent, ancestral and treaty rights from any action or policy put forward by the province that is prejudicial to their peoples.
On January 13th, 2022, the Assembly of First Nations Quebec-Labrador (AFNQL) learned, through the media, that a Quebec Summit on Land Use Planning would be held virtually on January 27th. Not only does the program that has been unveiled completely ignore the concerns, rights, and claims of First Nations, but this announcement also goes against what Minister Laforest stated to AFNQL Chiefs during her participation in the First Nations and Quebec Grand Economic Circle, last November, in Montreal.
On that occasion, when questioned by AFNQL Chiefs on the "National Strategy on Urbanism and Land Planning" (Stratégie nationale d'urbanisme et d'aménagement des territoires), the Minister of Municipal Affairs and Housing committed to holding political level discussions with First Nations on this specific subject matter, considering the level of discontent expressed by several Indigenous communities with regard to this Strategy which was developed unilaterally, by Quebec.
---
October 27, 2022
---
SK
Saskatchewan Office of the Treaty Commissioner says throne speech offends treaty rights
The Office of the Treaty Commissioner of Saskatchewan responded to the 2022 throne speech on Thursday, saying its contents do not work for everyone and offends the treaty and inherent rights of Indigenous people.
"While the Office of the Treaty Commissioner welcomes programs and initiatives with Indigenous communities on health, education, and community policing among others, there remains an ongoing concern on a lack of true engagement and actions," the Office of the Treaty Commissioner stated in their release.
They say that Scott Moe's White Paper and The Saskatchewan First Act do not consider First Nations access to provincial resources.
"While talking about having provincial jurisdiction over resources there continues to be no consideration to the impacts of implementing these measures to First Nation inherent rights to access those resources," they say.
During the throne speech, Scott Moe said, "These measures are about removing barriers to unlock Saskatchewan's incredible economic potential. We have everything the world needs — food, fuel, fertilizer and an ambitious and talented workforce. We just need to remove the barriers that are preventing us from sustainably developing our resources to their full potential and exporting them to markets around the world where they are needed."
The constituents of the United Nations Declaration of Indigenous Peoples states that the government must cooperate with First nations and obtain prior, informed consent in order to adopt and implement measures that may affect them.
"Complete disregard of obligations and infringement of Treaty is not in the best interest of Treaty rights holders, citizens, governments or industry," said the treaty commissioner.
"First Nations hold inherent rights to the land and natural resources of Canada. They are not stakeholder groups, they are to be co-decisionmakers and acts such as these need to be written collaboratively taking a holistic view of socio, environmental and cultural issues, not just impacts to the economy."
READ MORE: Saskatchewan Treaty Commissioner hopes new monarch will strengthen Indigenous relationships
The Office of the Treaty commissioner places responsibility upon the Crown to uphold treaties and has submitted formal correspondence to the Government of Saskatchewan to further discuss.
Global News reached out to the Saskatchewan government but did not hear back before publication.
---
October 11, 2022
---
SK
Saskatchewan premier overstepping his authority over land rights: FSIN
Scott Moe says he plans to fight Ottawa over natural resource jurisdiction.
APTN News: The Federation of Sovereign Indigenous Nations (FSIN) is taking Saskatchewan's premier to task for his plan to "protect" the province's constitutional rights against Ottawa.
On Oct. 11, Premier Scott Moe unveiled what he's calling The White Paper – Drawing the Line: Defending Saskatchewan's Economic Autonomy, a plan to protect Saskatchewan's jurisdiction over natural resources.
Moe was addressing the Battleford's Chamber of Commerce and did not mention Treaties or First Nations. During his presentation of the plan, Moe said he was taking steps to clarify and protect Saskatchewan's rights against Ottawa's environmental policies including levelling a carbon tax on users in the province.
Those steps could include introducing new provincial legislation. The policy paper claims the federal government's environmental policies would cost the province $111 billion over 12 years.
In light of the financial impacts on Saskatchewan, Moe vowed to affirm and advance the province's constitutional authority and autonomy within Canada. In a statement emailed to APTN, Moe said his government wants all Saskatchewan people to participate in the economy and benefit from it.
"Saskatchewan has a great history of working together with First Nations partners on economic opportunities, whether it be through the Indigenous Investment Financing Corporation or through initiatives like forestry agreements," said Moe's office in a statement.
"Our government's actions to protect and defend our exclusive constitutional jurisdiction over natural resources does not in any way diminish or detract from First Nations treaty rights, as they are enshrined in the Constitution. Our goal is to unlock Saskatchewan's economic potential for the benefit of everyone in our province, including First Nations."
Moe said his government is in "continuous contact with Indigenous stakeholder groups and individuals. That feedback is always considered as a part of the government's actions."
But the FSIN sees the plan as a direct threat to First Nations' inherent and treaty rights under section 35 of the Constitution. According to the FSIN, the province can't protect land that doesn't belong to them.
"First Nations are not surprised with the province's lack of consultation and accommodation when it comes to the development of laws, regulations, and policies imposed on us, especially when it impacts our inherent, Treaty and constitutional rights," according to FSIN Chief Bobby Cameron in a news release.
"It is clear that the government failed in its fiduciary obligations it owed to First Nations, and our people have always maintained that the lands and waters were never relinquished under Treaty. First Nations continue to be excluded from discussions related to natural resources, just as we were in 1930 when they wrongfully imposed the Natural Resources Transfer Agreement," Cameron said.
According to Cameron, First Nations have always maintained they never relinquished their rights to the natural resources on their lands. He also said the province has never fully considered the environmental impacts of resource projects on First Nations.
"First Nations do not know what the effects of this plan will be because we were not even provided with any information on this plan. Climate change is real, and we all know that First Nations in the north will be impacted before everyone else," Cameron said.
FSIN Vice Chief Heather Bear said when the province ignores its constitutional obligations to consult on important policies, First Nations have no choice but to consider their legal options. "The Premier must do better and he must address his obligations to First Nations before he develops plans that will no doubt impact our Nation," said Bear.
A Saskatchewan group that works to educate landowners about treaties agrees that Moe is overstepping his authority. The Treaty Land Sharing Network is a group of farmers and ranchers that work to honour the treaties by sharing their land with First Nations people who hunt, fish and trap.
"The White Paper assumes that the province has the jurisdiction to make unilateral decisions about land that has at no point been surrendered by the Indigenous Nations of these territories," the statement reads.
"The Natural Resources Transfer Agreement was a violation of the Treaties signed between First Nations and the Crown, and the province must approach any discussions about our response to climate change and obligations to the land and waters here in partnership with Indigenous Nations."
The Natural Resources Transfer agreement between Canada and the provinces of Alberta, British Columbia, Manitoba and Saskatchewan was made up of a series of Acts passed by Parliament in 1930 to transfer control over Crown lands and natural resources from federal jurisdiction to provincial control.
This is not the first time First Nations have protested Saskatchewan legislation that infringes on treaty rights.
Last fall, several first Nations marched at the legislature in Regina to protest the government's Trespass Act. Even so, the Act became law on Jan. 1, 2022, forcing First Nations and other people to get permission from landowners before going onto private property. Under treaty, first nations people are supposed to be able to hunt, fish and trap anywhere in their home territory. Asking a farmer for permission violates this.
NDP critic for First Nations and Métis issues also points to the government's sale of crown lands as an example of their failure to consult.
Betty Nippi-Albright introduced The Meaningful Duty to Consult Act which died on the order paper when the last session ended. The private member's legislation, titled Bill 609, would seek to improve government policy regarding how affected Indigenous communities are consulted in land use deals in the province.
Federally, the government is required to include impacted Indigenous communities in decisions regarding land use, including sales and industry development proposals, under the Crown's duty to consult.
Nippi-Albright plans to keep bringing the bill back until it's adopted. She says it's needed because the province and industry have not engaged in a meaningful way when First Nations are going to be impacted.
"What was happening was First Nation-Métis communities were only getting faxes and emails as notification. And then the turnaround for consultation was so short that it didn't give the communities the time, nor did they have the capacity to do that consultation." Nippi-Albright said.
The Act would be in line with provisions laid out in the United Nations Declaration on the Rights of Indigenous People, and there's no indication the Saskatchewan government will support it.
In a May 28, 2021 letter written to the Federal government's Standing Committee on Aboriginal Peoples, the Moe Government opposed adopting legislation surrounding UNDRIP because it said doing so could harm the Saskatchewan Economy.
---
March 26, 2020
---
BC
Site C Dam and COVID-19
Open Letter from Union of BC Indian Chiefs to Premier John Horgan and Adrian Dix, Minister of Health – to halt construction of Site C Dam due to concerns around COVID-19. Through UBCIC Resolution 2011-25, UBCIC highlighted the environmental dangers of the Site C Dam and pointed to the devastating effects it will have on the Treaty and Aboriginal Rights of Treaty 8 First Nations. BC Hydro has confirmed that 16 of its construction workers at the Site C Dam site are under self-isolation with flu like symptoms. Given the close quarters and inevitable contact points at the 1,600-worker camp, an outbreak of COVID-19 would be disastrous and with dire implications for nearby communities, including First Nation communities.
There is an extreme shortage of health services in northeast British Columbia, with virtually no hospital beds available to handle an outbreak in Fort St. John or nearby Indigenous and non-Indigenous communities. BC Hydro's recent news release also reveals that it is barrelling ahead with Site C Dam construction, including work on river diversion, transmission lines, highway realignment, clearing and other elements. This negligence and irresponsible continuation of construction places the welfare of workers and communities at an unacceptable risk and is utterly inconsistent with the health advice provided by Provincial Health Officer Dr. Bonnie Henry.
---
May 14, 2021
---
MB
Summit of Treaty 5 First Nations Declaration on Natural Resources on Treaty Territory
NationTalk – O-Pipon-Na-Piwin Cree Nation, Treaty 5: The Summit of Treaty Five Sovereign Nations comprising of 40 First Nations in Manitoba, Saskatchewan and Ontario will stand with the Treaty 5 First Nations and individual Treaty 5 holders who will be adversely impacted by the issuance of a permanent licence for Churchill River Diversion, Lake Winnipeg Regulation and Jenpeg Generating Station in Manitoba. There are numerous First Nations that are directly impacted.
On May 13, 2021, the Manitoba Conservative government unilaterally made the decision to issue these licences which infringe on the Aboriginal and Treaty rights and will have an adverse cumulative impact on the environment by Hydro development. Once again, inadequate consultations; a legal obligation Manitoba holds, and an absence of meaningful accommodation are echoed among Treaty 5 people. With the increased concerns on the lack of fulfillment of the Treaty provisions, the Summit of Treaty Five Sovereign Nations recently adopted the Declaration on Natural Resources on Treaty Territory, which they vow to uphold.
Chief Clarence Easter, Chemawawin Cree Nation said, "Our history began many centuries before Canada became a country. Our ancestral lineage to this land is sacred and immemorial. Our homelands have never been surrendered, released, or been conquered. Indigenous people allowed access to the land to build this great country. Time is long-overdue for our Treaty partners to respect Indigenous nations power to decide our own fates according to inherent jurisdictions. While this country flaunts the flag of reconciliation, we are once again seeing an erosion of the spirit and intent of the Treaty: to share the land. Having said that, I think it's a travesty that the province of Manitoba is not following the rule of law on consultation and section 35 of the constitution that recognises our rights regarding hydro development in the north."
Chief Sheldon Kent, Black River First Nation stated, "Regardless of continued opposition to this project and continued demands for fair and adequate consultation, regardless of Canada's recent adoption in principle of UNDRIP's standards to provide free prior and informed consent, Manitoba has made the decision to grant a permanent license for the Churchill River Diversion, once again leaving First Nations as an afterthought. We have time and time again honoured our Treaty by sharing the land and resources while the provinces reject our participation and leave us impoverished economically, socially and, without access to lands for ceremony. There is no honour of the Crown when it refuses to work with First Nations as equal partners and, instead commits ongoing cultural genocide by eroding our livelihood and the articles of Treaty."
---
November 17, 2020
---
QC
The Anicinape Nation ancestral rights
The Minister Responsible for Indigenous Affairs – Minister Ian Lafrenière met with the chiefs of the Algonquin communities and the Grand Chief of the Tribal Council of the Anishinabeg Algonquin Nation, Verna Polson. All parties agreed to immediately begin a negotiation process to find lasting solutions to avoid a repeat of the situation experienced in the fall, during the moose hunting season, in the La Vérendrye Wildlife Reserve. it was agreed that the random draw for hunting, conducted by the Sépaq, would be postponed until March 2021 and that there would be no pressure applied during the negotiations
---
October 8, 2020
---
QC
The Anicinape Nation ancestral rights
First Nations Drum – The Anicinape Nation is calling for a complete moratorium on moose hunting on its unceded ancestral territory. Faced with the Quebec government's refusal to authorize this moratorium, roadblocks have been erected in the La Vérendrye wildlife reserve to prevent hunters from passing through. Yesterday, the Quebec Superior Court granted a provisional injunction to the Petawaga zec, part of the La Vérendrye wildlife reserve. The Anicinape Nation holds ancestral rights, including an unextinguished ancestral title, on the entire territory of the wildlife reserve.
Moose hunting is at the heart of the culture and identity of the Anicinape Nation and all First Nations in Quebec. The protection of moose is a collective duty to ensure the vitality and sustainability of culture and traditions. Government leniency in this file has direct impacts on the rights of the Anicinapek, which are enshrined in the Canadian Constitution and protected by Canadian and international law.
---
October 6, 2022
---
BC, Fed. Govt.
The complicated truth about pipelines crossing Wet'suwet'en territory
Alberta-based energy giant TC Energy frequently points to its agreements with 20 First Nations along the route of the Coastal GasLink pipeline. This is true, but look a little deeper and it's a lot more complex
The Narwhal: Three years after starting construction on a gas pipeline in northern B.C., Calgary-based energy giant TC Energy has begun to drill and lay pipe under the Wedzin Kwa (Morice River) on Wet'suwet'en territory.
The river crossing, about 63 kilometres south of the town of Houston, has been the focal point of conflict between the pipeline company and Indigenous land defenders and their supporters, who argue the company did not receive Free, Prior and Informed Consent to build the Coastal GasLink project. In the fall of 2021, land defenders occupied the drill sitefor more than 50 days in an attempt to stop the company from drilling under the river. In November, RCMP conducted a series of raids, arresting more than 30 people and paving the way for the company to resume construction. The company told The Narwhal it has safely completed "eight out of 10 major watercourse crossings" to date.
"We will never stop defending our yintah [territory] the way our ancestors have done for thousands of years," Gidimt'en Camp, a growing village site near the confluence of the river and Ts'elkay Kwe (Lamprey Creek), wrote in a Sept. 18 press release. "The pipeline will never be put into service."
The Coastal GasLink pipeline is being built to connect shale gas formations in B.C.'s northeast with a liquefaction and export facility currently under construction on the Pacific coast
Spanning some 670 kilometres, the route traverses mountain passes, crosses salmon rivers and transects numerous Indigenous territories
The pipeline's parent company, TC Energy, regularly notes it has agreements with 20 First Nations along the pipeline route. This is true. But look a little deeper and it's more complicated
Those 20 First Nations are six Treaty 8 nations and 14 elected band councils. The latter only have jurisdiction over federally designated (and federally owned) reserve lands. Reserves represent just 0.4 per cent of all land in the province, according to the B.C. Treaty Commission
Of the 20 First Nations with signed agreements, none has reserve land intersected by the pipeline
Elected councils are in essence municipal governments, with a mayor and councillors, overseeing things like local bylaws, construction permits and zoning. In Lax Kw'alaams, a northwest coast Indigenous community, the elected government uses the term "mayor" but most nations across the province use "chief" or "elected chief."
The system that governs reserve lands was forced on Indigenous Peoples through the Indian Act. The 19th century legislation criminalized Indigenous cultural practices and formally authorized residential schools, where thousands of children died and countless more suffered horrifying abuse.
As a B.C. Supreme Court judge recently wrote in a ruling on a case between the Saik'uz and Stellat'en First Nations and Rio Tinto Alcan: "The legacy of 150 years of systemic discrimination and attempted assimilation is bleak and intractable. It has resulted in cultural erosion and alienation, relentless intergenerational trauma and socio-economic marginalization."
While parts of the legislation have been amended since it was first enacted, the Indian Act remains in effect today and continues to provide the framework for how elected councils operate and the jurisdiction they have.
The bands' agreements with the pipeline company are confidential but elected councils also signed agreements with the province. Those documents are public. In return for an initial payout and the promise of more when the project is completed, councils were required to sign a clause effectively surrendering constitutionally protected rights.
By supporting the project the nations agreed "not to bring any court actions or proceedings that directly or indirectly challenge any government actions in relation to the natural gas pipeline project on the basis that the province has infringed any … rights recognized and affirmed" by the Constitution Act.
The province told The Narwhal it attempted to reach an agreement with the Wet'suwet'en Hereditary Chiefs during the environmental assessment process. It noted the Office of the Wet'suwet'en, an administrative non-profit that operates under the leadership of the Hereditary Chiefs, is the "appropriate entity for consultation purposes" but said B.C. was unsuccessful in its attempts, instead completing agreements with band councils.
Recently, 16 of the 20 First Nation governments with existing agreements — a mix of bands and treaty nations — signed equity agreements with the company securing an option to purchase a 10 per cent ownership stake of the project if the pipeline is completed. While the project is expected to go significantly over-budget, this could provide economic support sorely needed by communities that continue to face disproportionate levels of poverty and socio-economic challenges.
"It's long-term predictable income for the nation that's reliable," Justin Napoleon, elected chief of Saulteau First Nations, told The Narwhal. "It's basically utility: if there's gas flowing, the pipeline's going to get its fees."
Saulteau is a Treaty 8 nation and Napoleon said working with industry provides benefits to his community, which has borne the brunt of decades of heavy industrialization.
"We're already living with all of the impacts from the industry up here," he said. "But we've never been offered the option for equity in these giant projects that come through the area." "For me, it's always a balance of trying to balance the economic needs of the nation with the Treaty Rights and environmental protections that are so important to us."
But for Robert Michell, elected chief of Stellat'en First Nation, signing an agreement with the pipeline company has not led to benefits that were originally promised. "For what we're giving up, we're definitely not happy with it," he said. "Maybe some First Nations are doing very well by the pipeline. I mean, monetarily, they've probably gained employment, gained money, they gained a bunch of other stuff. But, unfortunately, some of the other First Nations along the line are not as fortunate."
TC Energy did not directly answer questions about how it disperses benefits along the pipeline route, but told The Narwhal in an email the Coastal GasLink project has provided over $1.4 billion in contracting opportunities to Indigenous and local communities and noted 6,000 workers were employed this summer.
"We have hosted 45 economic summits and job fairs to match local and Indigenous individuals and businesses with career opportunities," the company wrote. "Since 2014, we have provided 590 bursaries and scholarships to post-secondary institutions in northern B.C., with 267 awarded to students identifying as Indigenous."
Michell said the concerns of his community have not been addressed. "There has not been a meeting within the 20 First Nations to sit down and say, 'Hey, how's things going with CGL? Are you guys still happy? Are you sad about some parts of it? Are they fulfilling obligations?' That hasn't happened."
"CGL is in the media quite a bit over spills and all the other stuff," he continued. "None of those questions are really answered — you're always kind of pushed back to say, 'Oh, our person that's looking after that particular section of pipeline, our native liaison person, will get back to you on that.' "
Anuc'nu'at'en: Wet'suwet'en law
Prior to colonization, Indigenous Peoples made decisions about land, water and communities through existing governance systems and laws. On Wet'suwet'en territory, those laws are called Anuc'nu'at'en, and are upheld by Dinï ze' and Tsakë'ze (Hereditary Chiefs).
In 1997, the Supreme Court of Canada declared that the Wet'suwet'en and Gitxsan nations never gave up Rights and Title to the lands and waters in a landmark case known as Delgamuukw-Gisday'wa. This means the authority and jurisdiction over what happens on Wet'suwet'en territory outside of reserve boundaries lies with the hereditary government
The Coastal GasLink pipeline route cuts through around 190 kilometres of the heart of the 22,000 square-kilometre Wet'suwet'en territory, crossing wetlands, cultural sites and the Wedzin Kwa (Morice River).
Wet'suwet'en Dinï ze' and Tsakë'ze have opposed the pipeline since it was first proposed in 2012, but the B.C. government still approved the project
There are six reserves on the territory: Hagwilget, Witset (formerly known as Moricetown), Wet'suwet'en First Nation (formerly known as the Broman Lake Indian Band), Skin Tyee, Ts'il Kaz Koh and Nee-Tahi-Buhn. Together, the six reserves account for 35 square kilometres of Wet'suwet'en territory
Five of these elected councils signed agreements with TC Energy and the province, Hagwilget being the only council that refused.

"Hagwilget really acknowledges the hereditary system, and the inherent title and right that comes with it. Hagwilget knows its place within that and that's certainly not in making decisions over land and territory outside of the reserve boundary."Jesse Stoeppler, Elected councillor, Hagwilget village
The hereditary system is, like all forms of government, complex.
The Wet'suwet'en Nation consists of five clans — Gidimt'en, C'ilhts'ëkhyu, Likhsilyu, Tsayu and Likhts'amisyu — and each is made up of a number of houses. Each house has a chief, who is responsible for decisions about the house territory. If decisions impact multiple territories, multiple chiefs make decisions together.
All decisions reflect the positions of the chiefs' members — which include elected chiefs and councillors — and are made in the balhats, or feast hall. Similarly, any conflicts that need to be resolved are addressed in the balhats and there are complex and specific protocols that govern all decisions.
"In my case, as a council member of Hagwilget village I'm not just functioning as a councillor, I still belong to a house group, a wilp," Stoeppler said. "That makes it very complicated and also very easy at the same time."
"They all have a voice in our feast hall, they all have a voice as clan members, but as elected officials, they've got to stay within the boundaries of what that elected position is for," Dinï ze' Na'moks explained. "They are there for the infrastructure of that reserve, not beyond. You don't see a mayor and council telling the province or Canada what to do."
"Since the beginning of the project, Coastal GasLink has sought to engage and consult with the Wet'suwet'en Houses through the Office of the Wet'suwet'en and the elected leadership," TC Energy told The Narwhal in a written statement. "We want to listen and seek meaningful ways to address interests and concerns including ensuring the pipeline is built under the Morice River using the safest technology available."
None of the other five band councils responded to The Narwhal's requests for comment.
Coastal GasLink isn't the only pipeline on the books for the area.
The Pacific Trails pipeline project and the Westcoast Connector Gas Transmission pipeline, both owned by Enbridge, and the Prince Rupert Gas Transmission pipeline, owned by TC Energy, would each supply fracked gas to one or more proposed liquefaction facilities near Prince Rupert
All three pipelines received approval from the B.C. government but construction has not started on any
While the Prince Rupert Gas Transmission line was slated to connect to Petronas's Pacific Northwest LNG on Lelu Island, at the mouth of the Skeena River, that project was cancelled in 2017. The pipeline, however, is still approved and TC Energy continues to apply for and receive extensions
The Westcoast Connector and Prince Rupert transmission pipelines are cited as potential feeders to the proposed Ksi Lisims LNG project, a floating natural gas liquefaction facility and marine export terminal on Nisga'a territory
"Once one pipeline comes through, you can almost guarantee 100 per cent there'll be a second one. I, personally, don't want this pipeline as a kind of measuring stick as what is required for the second one to come through. There needs to be way more consultation, way more understanding as to what it all includes."Robert Michell. Elected chief, Stellat'en First Nation
What is true on Wet'suwet'en territory is not true everywhere. Governance is complex and individual nations have the right to decide what structures they want to uphold. As the United Nations Declaration on the Rights of Indigenous Peoples clearly states, "Indigenous peoples have the right to self-determination. By virtue of that right they freely determine their political status and freely pursue their economic, social and cultural development."
Data used to produce maps was compiled from publicly available sources, including provincial and federal databases and the B.C. Oil and Gas Commission. The Narwhal strived to ensure accuracy but territory boundaries are only an estimate as they are often disputed due to the ongoing impacts of colonization.
Updated on Oct. 6, 2022, at 10:42 a.m. PT: This article was updated to note the Wet'suwet'en governance structure is not true for all nations.
---
July 27, 2022
---
NB
The Wolastoqey title claim in N.B., a centuries-old issue and the honourable solution
New Brunswick never signed a land-sharing treaty and is in violation of laws governing compensation. It's time for a resource revenue-sharing agreement.
Policy Options: In New Brunswick, a Mi'kmaw title claim by the Wolastoqey Nations is underpinned by a simple truth: the Mi'kmaw Nation of New Brunswick was unfairly dispossessed from its traditional territory by Euro-Canadian settlement without its consent or compensation. This title claim needs to be considered within its broader historical and legal significance, and with the recognition that Canadian governments have systematically ignored Indigenous land and treaty rights at least since Confederation.
The claim is at least decades long in its making and was filed in October 2021. It seeks the court's declaration that the Wolastoqey have Aboriginal title to their traditional territory, which they never ceded by any treaty agreement with the Crown. The territorial claim still stands as an "existing Aboriginal right."
An honorable solution exists to resolve this centuries-old issue.
Given that the Wolastoqey Nations hold a pre-existing and unextinguished plenary title to all of New Brunswick, the Wolastoqey Nations and the province could enter into a modern-day treaty to craft a resource revenue-sharing agreement based on existing constitutional and treaty law. That would be the honourable way to deal with the Wolastoqey title claim and would be a win-win solution for both parties without disturbing private interests and property.
Instead, New Brunswick Premier Blaine Higgs and his ministers have treated it as a confrontational issue. They have spoken out against the land title claim by stating that it would jeopardize private land and business interests. Their assertion shows great ignorance of Indigenous history, Indigenous law and how European settlers unilaterally claimed ownership of North American Indigenous territories.
However, Higgs and his ministers cannot be totally blamed. The provincial education ministries and the public school system in Canada have failed in their obligation to teach Indigenous history beginning with the Royal Proclamation of 1763 and all the way to section 35 of the Constitution Act, 1982, which recognizes and affirms existing Aboriginal and treaty rights.
The notion of European discovery of the New World laid the seeds for the current disputes concerning North American Indian land rights. In 1823, in the case of Johnson v. M'Intosh, Chief Justice John Marshall of the U.S. Supreme Court reasoned that discovery gave legal title to the English, "which annulled the pre-existing rights of its ancient possessors."
N.B.'s ongoing battle with Wolastoqey Nation is not reconciliation in action

Shifting the relationship between provinces and First Nations to a diplomatic focus

Indigenous consultations must be better integrated into Ontario policy
In Canada in 1888, the Privy Council of England reasoned in the case of St. Catharines Milling that Indians held no legitimate title to their lands and were considered no more than mere leasehold tenants when British sovereignty was established in 1759. It said, "…the tenure of the Indians was a personal and usufructuary right, dependent upon the good will of the Sovereign… There has been all along vested in the Crown a substantial and paramount estate, underlying the Indian title…"
Such denial did not abate until 2014, when the Supreme Court of Canada held in Tsilhqot'in that Aboriginal title confers ownership rights akin to fee simple title, similar to private land property rights. Indigenous nations such as the Wolastoqey of New Brunswick are now challenging the legitimacy of the English claim to North America based on the justiciable legal fictions of discovery and terra nullius (no one's land).
Fifteenth-century popes, kings and Premier Higgs
The reaction to the Wolastoqey land title claim has been incredulity, which is emblematic of the Euro-centric attitude dating back to the 16th century, when the pope and European kings would argue that Christian nations had a God-given right to dispossess non-Christian nations from their lands. Higgs's and his ministers' assertion shows a great depth of prejudice against legitimate Indian land rights.
Let's puts things in modern perspective: very little remains of the original Mi'kmaw traditional territory. Crown lands in Canada are extensive and they were carved out of Indigenous territories: 99.75 per cent of New Brunswick is occupied by the descendants of the original European settlers. New Brunswick encompasses 72,908 square kilometres. There are 32 Indian reserves totalling 183 square kilometres. That amounts to only 0.25 per cent of the province.
Premier Higgs's position is hard to fathom or justify given that the Mi'kmaw Nations in the Maritime provinces never signed any land-sharing treaties with the British.
Obviously, the Maritime provinces ignored the dictates of the Royal Proclamation after Confederation in 1867. Nonetheless, the proclamation still applies throughout Canada not only via its geographic reach but also by the development of pre-Confederation constitutional law and the common law: Regina v Koonungnak (1963-64), which can be found in Aboriginal Legal Issues, Cases, Materials & Commentary.
Today's hard truths
Canadians have to face some hard truths behind the Wolastoqey land title claim.
First, the British needed the co-operation of Indigenous nations for early European settlement. The Mi'kmaw Nation greatly assisted the early English settlers as the Maritime provinces were established. Diplomatic and treaty initiatives were essential requirements for the "peace, order and good governance" of the British colonies. The Maritime provinces have yet to express their gratitude to the Mi'kmaw Nation for the land and all that it provides.
Second, after the repatriation of the Canadian Constitution in 1982, Canada entered what is now the "rights recognition and reconciliation era" in relation to Aboriginal peoples as per section 35 of the Constitution Act, 1982. The Wolastoqey land title claim falls within that era and it probably won't be the last title claim.
There is a solution to this impasse: the New Brunswick government needs to take a hard look at its current policies and legislation in relation to Indigenous legal interests in land and resources. Reconciliatory action is needed and it is a quintessential Canadian issue. It's not solely Aboriginal.
Canada should take a cue from Australia's High Court 1992 decision in Mabo, which holds that Australian land laws should not be based on terra nullius and that Torres Strait Islander peoples have land rights that existed prior to British occupation, which can still be exercised today. The facts are the same. Canada and Australia belong to the same British Commonwealth family, they share the same Indigenous land issues and have the same history of long denial of Indigenous land rights.
Past federal policies and legislation since 1867, such as the Indian Act under the Macdonald and Mackenzie governments, are to blame for creating today's tensions. Safeguards for Indian land trusts and interests were routinely ignored but nonetheless remained constitutionally protected via the British North America Act (1867), i.e., sections 109, 146, and the Rupert's Land Order, Term 14. The continuing denial of Aboriginal land rights did not abate until 1973 via the Calder Supreme Court decision. This led then-prime minister Pierre Trudeau to declare, "You Indians have more rights than I thought you had." Thereafter, Canada instituted the Indian land claims policy to address the wrongful taking of Indian lands.
A legal obligation to honour Indigenous land rights                                                                                                                  
Section 146 of the B.N.A. Act, 1867, provided for the admission of Rupert's Land and the North-Western Territory into Canada based on certain terms and conditions. They included the equitable principles doctrine, which provides as follows: "…upon the transference of the territories in question to the Canadian Government, the claims of the Indian tribes to compensation for lands required for purposes of settlement will be considered and settled in conformity with the equitable principles which have uniformly governed the British Crown in its dealings with the aborigines."
Is acknowledging Indigenous territory enough?

The divide and conquer land rights policies that harm communities
Also, pursuant to the Rupert's Land and North-Western Territory Order of June, 23, 1870, Term 14, the transfer of all Crown lands and natural resources to the provinces is "subject to any Trusts existing in respect thereof, and to any Interest other than that of the Provinces in the same," i.e., B.N.A. Act, s. 109. All provinces are constit utionally obligated to respect residual Indian trusts and interests existing on Crown lands. The current Euro-Canadian occupation of New Brunswick might be challenged on the basis that the requirements set out in the Rupert's Land Order for settling Indian claims were not adhered to.
It is therefore clear that the Higgs government remains in continuing violation of the Rupert's Land Order including section 146 of the Constitutional Act, 1982, and now sections 25 and 35 of the said constitutional provisions.
No evidence of land-sharing treaty in New Brunswick
Indigenous territories constitute high Crown trust responsibilities and, as such, orderly and lawful occupation of Indigenous territories is required. Indigenous nations in the provinces where land-sharing treaties are absent, such as New Brunswick, are entitled to be compensated for the Euro-Canadian occupation their lands. New Brunswick stands in direct violation of such law and such justiciable Euro-Canadian occupation in that part of Canada is contrary to our liberal-democratic ideals and respect for the rule of law.
The Wolastoqey title claim is based on the Peace and Friendship Treatiessigned by the Mi'kmaw Nation and the British Crown between 1725 and 1778 for the sharing of resources. However, those treaties did not provide for the surrender of any Mi'kmaw land. Those historic treaties perhaps provide a template for a possible resolution, though.
An amicable resolution
Canada was built on the backs of Indigenous Peoples, their lands and resources. European settlers became prosperous. Indigenous Peoples did not, and that was not by chance. Natural resources revenues, to which First Nations have a rightful claim, create the wealth needed to drive the Canadian economy for all Canadians, including Indigenous Peoples. Yet, through restrictive and racist government policy and legislation since 1867, Indigenous Peoples have been totally excluded from sharing in such wealth. Importantly, such exclusionary policy is contrary to the spirit and intent of the Victorian Treaties (1871-1921) in Western Canada, otherwise referred to as the Numbered Treaties (1-11).
An amicable resolution to the title claim of the Wolastoqey Nations exists. It would go a long way toward improving their capacity to participate in the Canadian economy as equal partners in Confederation. New nation-to-nation arrangements such as resource revenue sharing and equity participation in resource development projects between the Mi'kmaw Nation and the New Brunswick government will have to be made. Such initiatives have been started with the Yukon, the Northwest Territories, Nunavut, British Columbia, Quebec, and Newfoundland and Labrador, to their credit. One thing is for certain: the status quo of government denial and exclusion is no longer sustainable.
---
March 3, 2021
---
BC
Treaty 8 and Site C Dam
First People's Law – The Site C dam, downstream of the WAC Bennett Dam, capitalizes on the destruction of Treaty 8 territory and the ongoing infringement of treaty rights. It will also cause additional, irreversible impacts on the lands and rights of Indigenous Peoples in Treaty 8 on both sides of the Alberta-BC border.
In July 2020, the BC government revealed there were significant structural problems with the foundation of the Site C dam. The Province commissioned a series of expert reports to assess the safety issues but allowed construction to proceed in the interim. The Province also refused to share the reports with First Nations or the public. Six months later, the BC government announced it had determined, based on the expert reports, that the proposed solutions were adequate and that it intended to move ahead with the project. The announcement did not address the impacts on Treaty 8 territory or the fact that significant legal challenges remain outstanding. It also did little to resolve First Nations' safety concerns, particularly given BC's refusal to share the reports until after the decision was issued.
The Indigenous signatories to Treaty 8 entered into treaty to establish a relationship of mutual respect, benefit and peaceful co-existence with incoming settlers. In exchange, the Crown promised, among other things, that the Indigenous treaty parties would be free to hunt and fish after the treaty as they would be if they never entered into it. The Site C dam, which would result in the permanent destruction of significant portions of Treaty 8, is antithetical to this promise.
BC's decision to forge ahead with the Site C project, even when both treaty rights and public safety is at stake, is further testament to how treaty rights can be undermined when the entity that determines whether a project goes ahead–the provincial government–also has a vested interest in the project proceeding.
However, BC's failure to honour its treaty obligations does not mean Site C will proceed. First, courts have confirmed the importance of implementing treaties in a way that respects and protects the Indigenous treaty parties' rights and territories, including by taking into account the cumulative effects of resource development and justifying any infringement of the treaty. The BC Supreme Court will determine whether the Province has met these obligations in West Moberly First Nations' treaty infringement action, which is scheduled to be heard over 120 days beginning in March 2022.
In addition, there are signs the Province's announcement will serve to strengthen First Nations' commitment to work together in Alberta and BC to ensure their rights are respected. In February, the Treaty 8 First Nations of Alberta issued a Declaration of Indigenous Solidarity calling for the immediate suspension of the Site C project until the Crown's consultation obligations are fulfilled and until the court has determined West Moberly's treaty infringement claim.
https://www.firstpeopleslaw.com/public-education/blog/a-monument-to-indigenous-environmental-racism-bc-doubles-down-on-site-c-dam
---